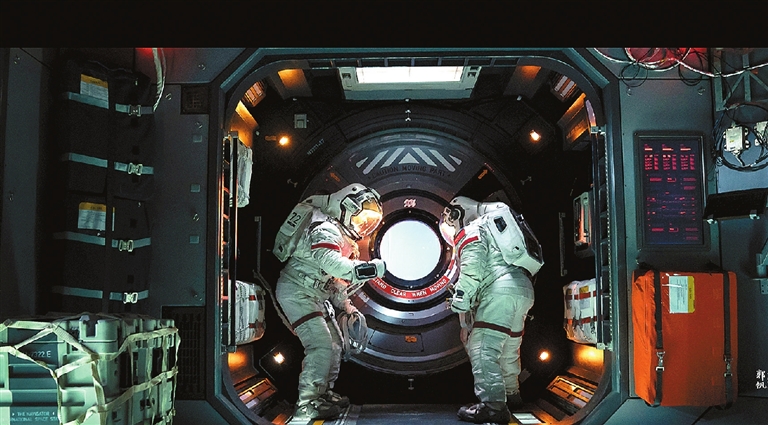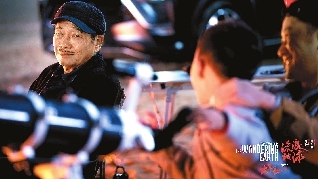 DESPITE holding its own as the world's second-largest film market for seven years, China has yet to shape a functional system for producing sci-fi blockbusters, a genre that has been led by Hollywood for more than half a century.
However, some industry insiders and critics hope that "The Wandering Earth," an upcoming epic adapted from Liu Cixin's novella of the same title, will be a game changer in this regard.
Starring "Wolf Warrior" franchise actor Wu Jing alongside veterans Ng Man-tat, Li Guangjie and emerging talents Qu Chuxiao and Zhao Jinmai, the film will open across the Chinese mainland Feb. 5, the first day of the Year of the Pig. As the first of its kind, the movie has been added to the collection of the China Science and Technology Museum.
The novel published in 2000 won Liu a special China Science Fiction Galaxy Award, the country's top honor that recognizes sci-fi masterpieces.
Set in the near future, it is the story of an epic project to move the Earth and its 3.5 billion people to a remote star system 4.2 light years away in order to escape the catastrophe of a dying sun.
The project involves the building of 10,000 giant thrusters to propel the planet on its 2,500-year trek, while the population is relocated to live underground, as the surface — with the temperatures as low as -78 degrees centigrade — is blanketed with snow.
Wu stars as an astronaut who works aboard an international space station and has to be separated from his son — played by Qu — for more than a decade, but an unexpected peril unites the father and son to fight for not only their own survival, but that of the Earth and the entire human race.
Aside from the spectacular visuals, the film also features typical Chinese elements, such as Spring Festival celebrations in the underground city, and typical examples of Chinese parenting.
"This film is a very good start for Chinese sci-fi films. It's not inferior to Hollywood sci-fi blockbusters. Instead, it features a unique Chinese flavor," said Liu, during the Beijing premiere Monday.
Liu added that the boom of sci-fi stories is bonded tightly with the strength of a nation, exemplified by the fact that sci-fi literature was first prosperous in the United Kingdom, but later overtaken by the United States. He believes China's rise has created a sound environment for sci-fi works.
Although Liu's most renowned novel, the Hugo Award-winning "Three-Body Problem," has already been adapted into a film, it has yet to be screened. This means that "The Wandering Earth" will be the first time that Liu's spectacular imagination will be brought to life on the silver screen.
Another film that set to open Feb. 5, "Crazy Alien," is loosely inspired by Liu's short story "The Rural Teacher." However, the feature, directed by Ning Hao, tells a completely different story, seemingly more a black comedy in keeping with the director's typical style.
"The Wandering Earth" is directed by Guo Fan, a sci-fi aficionado, whose favorite movies include Stanley Kubrick's 1968 classic "2001: A Space Odyssey," James Cameron's "Terminator 2: Judgment Day" and Christopher Nolan's "Interstellar."
"It is a dream come true for me to direct a sci-fi film," says Guo, adding that his previous efforts have all been driven by this ambition.
Before launching the new film, since mid-2015, Guo has directed two romances, "Lee's Adventures" (2011) and "My Old Classmate" (2014), which garnered him enough of a reputation to convince investors to back his foray into the genre.
However, he soon found his dream turning into an unexpectedly larger-scale project than he initially anticipated when his crew expanded from the scheduled 700 to 4,000 members, making 10,000 props and 8,000 art pieces to help bring his vision to life.
Guo had spent more than eight months pulling together elements of the futuristic world, including its geographical landscape, education and political systems and its social environment.
"It (the filming procedure) was like running a marathon, but I couldn't see the end point," recalls Guo.
Later this year, Chinese theaters will screen more highly anticipated domestic sci-fi films, such as the Shu Qi-led "Shanghai Fortress," about Shanghai becoming humanity's last hope to resist an alien invasion, and "Virtus," starring Louis Koo, which is set in 2055 and depicts an elite force's fight against alien creatures. (China Daily)