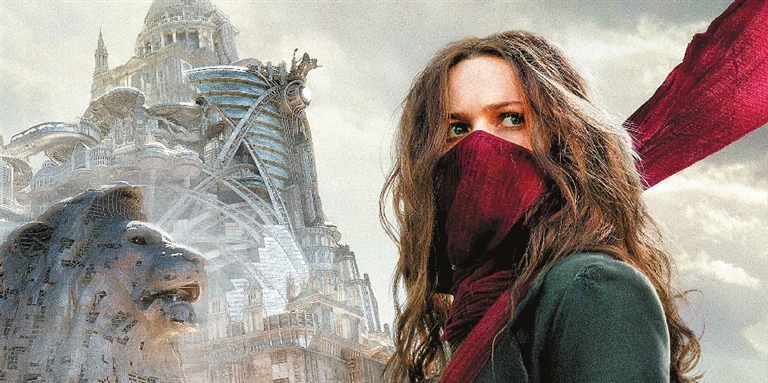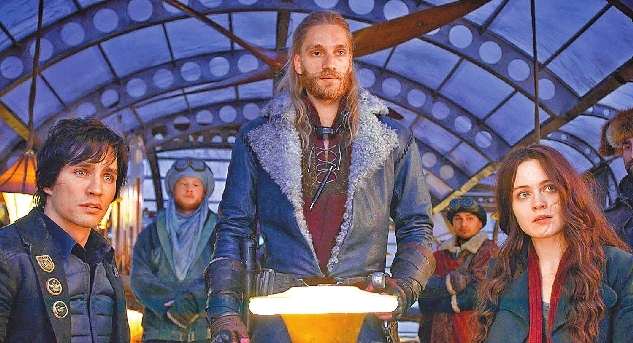 Starring: Hera Hilmar, Robert Sheehan, Hugo Weaving, Jihae, Ronan Raftery, Leila George, Stephen Lang Director: Christian Riversith
WITH "Mortal Engines," producer/co-writer Peter Jackson steps into a steampunk vision of London, where the mobile city roves around a desolated Europe on giant wheels. "The Lord of the Rings" filmmaker hands directorial duties over to experienced crewmember and Oscar-winning "King Kong" visual effects artist Christian Rivers, who has clearly learned his mentor's world-building methods. Adapting the first title in Philip Reeve's four-novel series, this post-apocalyptic adventure is rendered with intricate, eye-catching detail. Yet although the craft is coupled with a scenario featuring ample initial intrigue, the New Zealand-shot film remains frustratingly generic.
"Mortal Engines" is a Frankenstein's monster of a sci-fi/fantasy epic. Mary Shelley's creation ranks among its influences, alongside "Mad Max," "Star Wars," "The Terminator" and Jackson's own "Tolkien" adaptations. Jackson's name holds plenty of weight, but whether it can catapult this mixed effort to box-office success will prove a considerable test, especially with Hugo Weaving ranking as the film's sole high-profile star.
Fitting the standard young adult mould, "Mortal Engines" paints a dystopian portrait of earth after an event dubbed the Sixty Minute War. Now a "traction" city, London roams the planet, preying upon smaller towns, using their inhabitants as labor, and taking their supplies and "ancient" technology. Power-hungry chief archaeologist Thaddeus Valentine ("Weaving") is especially interested in such artifacts in order to secure London's future — today's basic computers, phones and toasters.
Drama arrives via Hester Shaw (Icelandic actress Hera Hilmar), who, with a livid scar across her face, is weighed down by personal tragedy yet handy with a blade. When her town is ravaged by London, she seizes the chance to settle an old score with Valentine. Her actions are thwarted by eager trainee historian Tom Natsworthy (Robert Sheehan), an orphaned life-long resident of the moving city who dreams of taking to the air one day. A chase ensues, but when Hester reveals Valentine's savage past, Tom is left for dead in the muddy plains with only the mysterious young woman for company.
Co-scripted by Jackson with regular collaborators Fran Walsh and Philippa Boyens, "Mortal Engines" takes its central duo through a string of episodic incidents which serve to extend their collision course with Valentine, although a climactic confrontation is never in doubt. The journey here is more interesting than the ultimate destination, filled as it is with scurrying mechanical hamlets, human trading auctions, a rebellious "anti-traction" league led by aviatrix Anna Fang (Jihae), and part-man, part-robot Shrike (Stephen Lang), a literal killing machine which has raised Hester.
With stellar assistance from his effects team and art department, debut director Rivers brings the film — and potential franchise — to life with an organic, lived-in sheen. CGI may be intertwined in its mechanized cities, razed wastelands and battling airships, but this is a world that looks authentic, and that viewers will want to spend more time in. Rivers' young, mostly unknown cast also earns the audience's investment, with Hilmar making Hester a compelling heroine who boasts a convincing rapport with the charismatic Irish actor Sheehan. South Korean musician Jihae and Australian newcomer Leila George (as Valentine's initially loyal, quickly suspicious daughter) similarly leave an imprint, while veteran Lang brings pathos to his complicated automaton.
The movie is now being screened in Shenzhen. (SD-Agencies)