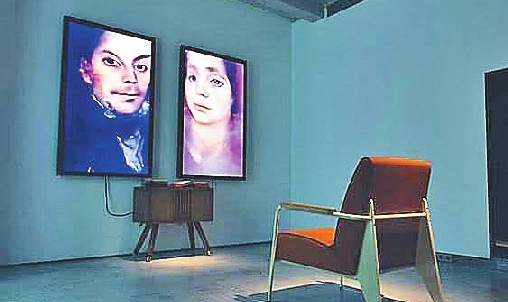 Art lovers staring at these portraits will be the first, and last, to ever do so.
Artificial intelligence (AI*) generates the images from scratch and produces an endless sequence of unique male and female portraits that have never been seen before and will never appear again.
It is called "Memories of Passersby 1," and is set to go to auction at Sotheby's in London on March 6 with an estimated value of 40,000 pounds (US$51,448).
Two screens are attached to a retro-style* wooden sideboard which contains the AI "brain" and this produces the endless stream of art with a male-like image and a feminine image on separate displays.
It was created by Mario Klingemann, a German artist who promises the buyer of the unique item a lifetime of totally original and encapsulating portraits.
Electricity is all that is needed to keep the machinery operational and the AI uses a wealth of neural* networks to continue learning in a similar way to the human mind.
Thousands of images of Western European art were used to establish the AI and the data set, Klingeman claims.
He said: "'Memories of Passersby I' houses a very powerful machine which creates paintings while you look at them, which I think is quite magical. Neural networks are involved, and you could say that they are the brushes that I've learned to use. The machine is in a cycle where it continuously creates new faces that start changing and fading away — it observes itself and creates a feedback loop. "
The artwork's predecessor, "Portrait of Edmond de Belamy," was sold in October for US$433,449.(SD-Agencies)