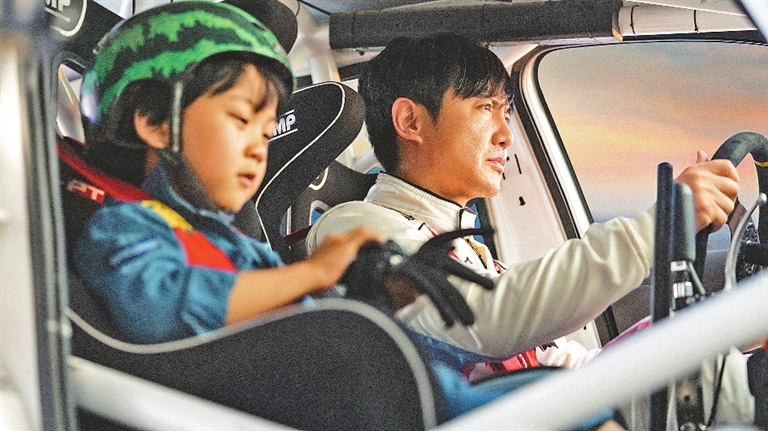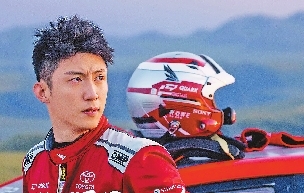 Starring: Shen Teng, Johnny Huang, Yin Zheng, Zhang Benyu, Yin Fang, Tian Yu, Wei Xiang, Winston Zhao Director: Han Han
WITH all eyes on the outrageous sci-fi blockbuster "The Wandering Earth" during the Chinese New Year holiday season, a film like "Pegasus" could get lost amidst the debris of the expensive disaster movie spectacle. But director Han Han brings name recognition to the project: a published author and essayist, Han is also considered the most famous blogger in China and was named one of the most influential people in the world by Time Magazine, appearing on the TIME 100 list in 2010. He has recently turned his attention to filmmaking and "Pegasus" is his third feature.
It might also look like smart counter-programming to release a modestly budgeted sports comedy next to Frant Gwo's mammoth production, but comedies are a staple of the Chinese New Year movie season and "Pegasus" will have to compete with other high-profile films at the box office, like "Crazy Alien" and Stephen Chow's "The New King of Comedy."
This is a likable, unchallenging Chinese sports movie, about a has-been rally driver out to prove he's still got what it takes after a lengthy ban. With this comeback story Han keeps his eye firmly on the mainstream, steering steady-as-you-go down the middle of the road.
Comedy actor Shen Teng plays Zhang Chi, an arrogant five-time champion slapped with a five-year ban after a spot of after-hours racing in a multi-storey car park. The film opens with Zhang nearing the end of his ban, flat broke, deserted by fans and sponsors, cooking fried rice on a street food stall. He's a few pounds heavier but just as cocky. The way he gets his career back in gear unfolds in a more or less predictable manner — making amends with teammates, getting his old car race-worthy and humiliating himself on reality TV in a desperate attempt to raise finances.
A nice touch here is his rival, hotshot new champion Lin Zhengdong (Huang Jingyu), the son of a billionaire property developer, whose family has machine tooled his success, buying in the best team and most expensive cars. Not a stereotypical villain — Lin actually wants to help Zhang get back on the track to put a stop to gossip that his own winning streak is all money, no skill.
It might not be the social commentary that Han built his reputation on, but perhaps he's making the point that, with blandly slick professionalism like Lin's, something is being lost in the pursuit of Chinese prosperity — the view of the city from Zhang's flat is about to be spoiled by construction of a giant skyscraper.
The movie is packed with big laughs, and its success owes a lot to its lead actor Shen. He shuffles and bumbles his way through the story with a natural charisma, deadpanning and mumbling dialogue with confident yet casual ease; he's immediately likable and riotously funny.
But he couldn't do it alone, and Han proves he has a knack for comedy, knowing when to sit back and let the actors take charge, when to maximize a gag with a specific camera setup, and when to cut and hit the right comedic beat.
The film's biggest misstep is leaning too hard into its routine comeback story in the second half; the laughs are just as big, but grow increasingly infrequent, the film making the inexplicable decision to trade in some of its jokes for dramatic clichés.
"Pegasus" tends to work better when taken on a scene by scene basis, rather than as a whole. The ending is abrupt, and while the final image is quite amusing, it's also an admission that there's not a lot to the story itself.
Han excels at crafting individual moments, and even building jokes over multiple scenes with clever callbacks, but the narrative is a means to an end in this case and the film is sloppily assembled when looking at the overall structure and editing.
The limitations of its budget are revealed in some unnecessary CGI sequences (a fantasy sequence goes on far too long, running its one joke into the ground), and the sound mixing is often too soft, robbing scenes of impact.
The movie is now being screened in Shenzhen.
(SD-Agencies)