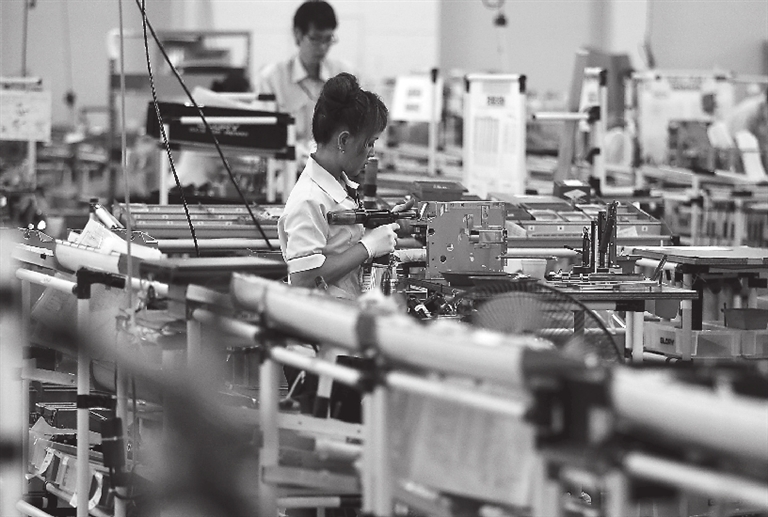 JAPAN'S machinery orders posted their first monthly decline in three months in December and manufacturers expect orders to fall further this quarter as trade frictions weigh on global demand.
The 0.1 percent decline month-on-month in core machinery orders, considered a leading indicator of capital expenditure, was less than the median estimate for a 1.1 percent decrease.
"Core" machinery orders exclude those for ships and from electricity utilities.
Manufacturers surveyed by the Cabinet Office forecast core orders will fall 1.8 percent in January-March after decreasing 4.2 percent in October-December. The Cabinet Office cut its assessment of orders to say they are stalling.
Highlighting concerns about declining global demand, machinery orders from overseas tumbled 21.9 percent in December from the previous month.
Global trade has already slowed as China and the United States exchanged tit-for-tat tariffs in a heated dispute over trade. The proposed introduction of further tariffs, if a resolution between China and the U.S. is not found, would hurt Japan's export-focused economy.
Orders from manufacturers fell 8.5 percent month-on-month in December after a 6.4 percent decline in November, due to lower orders from makers of manufacturing equipment and electronics.
Service-sector orders rose 6.8 percent, faster than a 2.5 percent increase the previous month due to a pick-up in orders from the telecommunications sector.
Despite this acceleration, economists are likely to remain more concerned about the manufacturing sector and global demand.
The trade war between the world's two largest economies is a major risk for Japan's auto, electronics, and heavy machinery sectors, which export goods to China where they are used to make finished products destined for the U.S. and other markets.
(SD-Agencies)