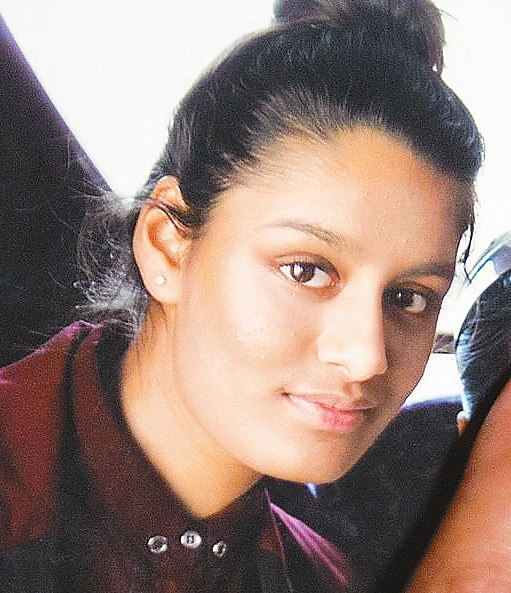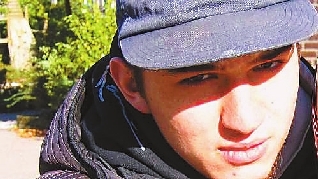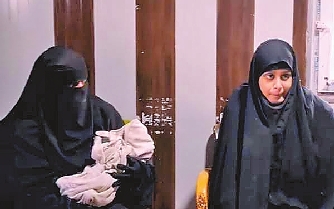 SHAMIMA BEGUM was a normal London schoolgirl who watched "Keeping Up With the Kardashians" before becoming a jihadi bride in Syria and creating a moral dilemma for Britain.
The 19-year-old's request to come home from the crumbling "caliphate" has reignited many of the same debates Britons have been wrestling with since she ran away from home in February 2015.
Begum was born and raised in an east London neighborhood chosen by her Bangladeshi parents because of its thriving southeast Asian community.
"She was into normal teenage things," her sister Sahima told The Telegraph. "She used to watch 'Keeping Up With the Kardashians.'"
Begum's best friends all had similar upbringings. Their families prayed at the local mosque and observed Islamic traditions.
"She was just our baby. She was just herself," eldest sister Renu told the BBC.
But Begum's fate seemed altered by a friend's decision to run away to Syria in December 2014.
Begum and two other girls from the same school followed two months later.
Detectives said Begum had stayed in touch with her friend in Syria via Twitter.
British counter-terror police said the three financed their journey by "taking jewelry from one of their family members."
Relatives later said the girls must have found more money elsewhere because their jewelry was simply not worth that much.
The cash they did collect was enough to pay for a courier who helped them cross into Syria shortly after their arrival on a flight from London to Istanbul.
They took a bus from Istanbul to the southern Turkish city of Sanliurfa before meeting up with the man.
Turkish media reports later identified him as an Islamic State group double agent who also worked as a informant for Canada — a claim denied by Ottawa.
Begum later ended up settling in the IS stronghold of Raqqa in northern Syria.
The three girls were all married within weeks to other foreigners who joined the jihadists to help them spread Shariah law across the Middle East.
Begum's husband Yago Riedijk, from the Netherlands, is a convicted terrorist who police believe was part of a cell plotting an atrocity in Europe.
Riedijk, 26, was born into a middle-class family and brought up in an affluent suburb in Arnhem in the eastern Netherlands. He traveled to Syria in October 2014. Riedijk is currently being held in a separate camp to his wife.
Begum told The Times this week that she had married Riedijk 10 days after she arrived in Syria in 2015.
She said she had led a "normal life" there. "Every now and then bombing and stuff," she told The Times. "When I saw my first severed head in a bin it didn't faze me at all."
Researchers at London's Institute of Strategic Dialogue wrote in a 2016 report that the role of women in IS-held territory was "to be a good wife ... and to become a mother to the next generation of jihadism."
Begum told reporters that both of her first two children died — one from malnutrition and the other from disease.
"I was also frightened that the child I am about to give birth to would die like my other children if I stayed on," she said days before her son's birth in a refugee camp in Syria last weekend. "So I fled the caliphate."
But she also said she does not regret leaving the United Kingdom to join Islamic State in Syria because it made her "stronger and tougher."
She said she had "a good time" in Syria and that she would not have met anyone like Riedijk if she had remained in the United Kingdom.
And in a Sky News interview she said British people should "have sympathy towards me."
In regards to talk of her facing legal action should she return to U.K. shores, she said for four years she had been "just a housewife" and that British authorities had no evidence that she had done anything dangerous.
"I didn't know what I was getting into when I left," she said.
"I was hoping that maybe for the sake of me and my child they'd let me come back. Because I can't live in this camp forever."
However, she also told journalists she supports the rape and murder of Yazidi sex slaves, and the Manchester Arena bombing was "fair justification" for air raids in Syria.
"I know what everyone at home thinks of me as I have read all that was written about me online. But I just want to come home to have my child," Begum told The Times.
"I'll do anything required just to be able to come home and live quietly with my child."
On Feb. 15, Begum's family begged the government to let her return back to the United Kingdom.
Renu told ITV News: "She's pregnant and vulnerable, and it's important we get her out of al-Hawl camp and home as soon as possible. We hope the British Government will help us bring her home to us where she belongs."
Critics argued her lack of remorse shows she is a danger to the country, but others said she could be allowed back for the sake of the baby.
U.K. Security Minister Ben Wallace warned "actions have consequences."
"As a British citizen she has the right to come here," He told the BBC, but adding "anyone who goes to fight for ISIS, a dreadful, horrendous group, should expect to be interviewed and potentially prosecuted."
Home Secretary Sajid Javid said he would use all available powers to stop Begum returning.
"We must remember that those who left Britain to join Daesh were full of hate for our country," Javid said.
"My message is clear — if you have supported terrorist organizations abroad I will not hesitate to prevent your return. If you do manage to return you should be ready to be investigated, and potentially prosecuted."
On Tuesday, the Home Office stripped Shamima of her British citizenship.
Begum said she was "shocked" at the decision.
Her lawyer Tasnime Akunjee claimed she is being treated less fairly than Nazi war criminals.
"The Nazis had the Nuremberg trials. They were given due process," He told The Times.
"This girl was a victim when she went out there at 15 years old."
However he did state that some of her comments, which have included her saying she does not regret leaving for Syria, have not been helpful.
"In terms of the political landscape what she's saying isn't helpful," he said.
"She's somebody who was persuaded to go out there. She will need help. She will obviously have to be de-radicalized."
The Home Office said that she could be eligible for automatic citizenship in Bangladesh, where her mother is believed to be from, but the foreign ministry in Dhaka rejected this.
"She is a British citizen by birth and has never applied for dual nationality with Bangladesh," it said.
"It may also be mentioned that she never visited Bangladesh in the past despite her parental lineage. So, there is no question of her being allowed to enter into Bangladesh."
Speaking to the BBC in the refugee camp in eastern Syria, Begum told ITV News that Britain's decision was "unjust," but said she might consider applying for citizenship in the Netherlands.
"Maybe I can ask for citizenship in Holland," said Begum. "If he [Riedijk] gets sent back to prison in Holland I can just wait for him while he is in prison."
It emerged Monday that Begum has called her newborn son Jerah, in what historians have interpreted as a reference to Abu Ubaidah ibn al-Jarrah, a seventh century Islamic warlord.
However during an interview with the BBC, Begum said her newborn baby was named after her first son who died.
In her latest BBC interview Monday, she expressed more remorse and said she is ready to face prison if she's allowed to return to the United Kingdom with her son.
"I was hoping Britain would understand I made a mistake, a very big mistake, because I was young and naive," she said.(SD-Agencies)