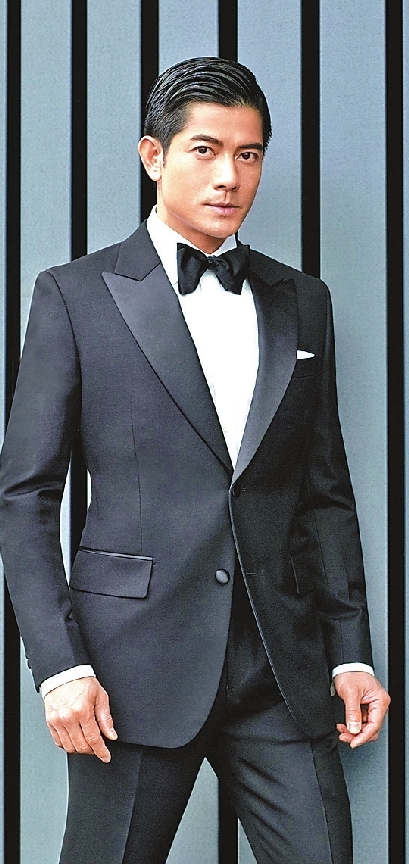 Hong Kong superstar Aaron Kwok will bring his hot songs and dances to Bao'an on March 16.
Active since the 1980s, Kwok is considered one of the "Four Heavenly Kings" of Hong Kong. His onstage dancing and displays is influenced by Michael Jackson. While most of his songs are in the dance-pop genre, he has experimented with rock and roll, ballads, rock, R&B and electronica.
As soon as Kwok entered the music industry in 1991, he started a fast-dancing trend. Later in his career, he is known to have won a prestigious Top 10 Hong Kong Dance Award. Of all the performing arts at which Kwok excels, stage appearances remain his perennial favorite. His dance accomplishments are also matched with stage displays. In 2008, he held the Aaron Kwok De Show Reel Extension Live concert at the Hong Kong AsiaWorld Arena with the largest revolving stage measured at 10m x 9.44m and created a new entry for the Guinness Book of World Records.
As a solo performer, his sell-out concerts in China, the United States, Canada, Singapore, Malaysia and other countries total over 200 to date. In 1999 he won his first Asia Pacific most popular artist award. Janet Jackson collaborated with Kwok and Ricky Martin for international versions of "Ask for More," a promotional single and commercial released as part of an advertising campaign for Pepsi in 1999.
Time: 7:30 p.m., March 16
Tickets: 280-1,380 yuan
Venue: Bao'an Sports Center, 2112 Xinhu Road, Bao'an District (宝安区新湖路2112号宝安体育中心)
Metro: Line 1 to Bao'an Stadium Station (宝体站), Exit A(SD News)