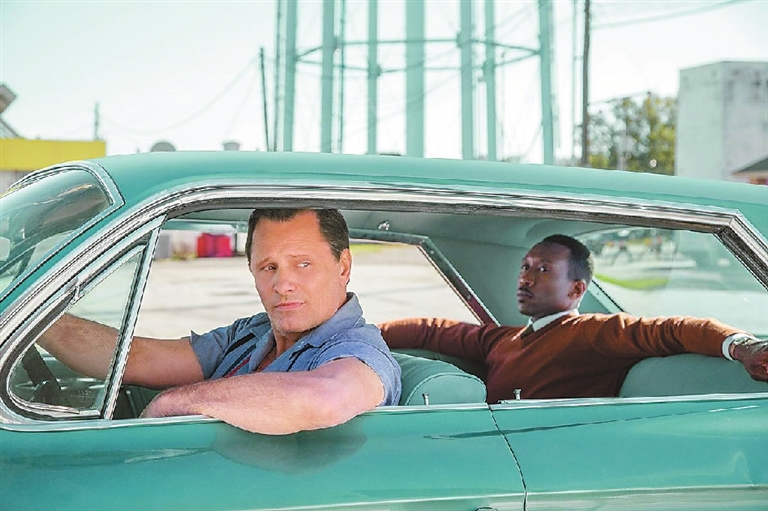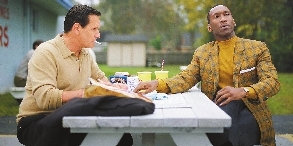 Starring: Viggo Mortensen, Mahershala Ali, Linda Cardellini, Iqbal Theba, Sebastian Maniscalco Director: Peter Farrelly
"GREEN Book" is a thoroughly predictable and conventional true-life drama, but at least Viggo Mortensen and Mahershala Ali make for decent company along the road. This tale of the unlikely friendship between a distinguished African-American pianist and his uneducated, racist white driver hits every expected beat and provides ample obligatory learning moments. But what keeps the film from completely sinking is director Peter Farrelly's evident affection for these characters and the easy rapport the two charismatic stars quickly establish.
Taking place in 1962, "Green Book" introduces us to Tony Lip (Mortensen), a New York bouncer who has dim views of black people. Conveniently, just as he's looking for a job, he is approached by Don Shirley (Ali), an acclaimed pianist who is about to embark on a concert tour through the South.
Don wants Tony to be his driver, chauffeuring him from show to show, but more importantly, he needs Tony to be his bodyguard should they encounter resistance from bigoted white people — which proves to be a legitimate concern.
Alongside his brother Bobby Farrelly, Peter Farrelly has been responsible for some of the most popular broad comedies of the last couple decades, including "Dumb and Dumber" and "There's Something About Mary." For "Green Book," Peter Farrelly directs solo, shifting gears to make a fairly standard message movie. What remains intact from his previous comedies, however, is a sweet, silly humanism, and that translates most clearly in Mortensen and Ali's playful back-and-forth exchanges as they drive across the country.
Farrelly, who also co-wrote the screenplay, has conceived Shirley and Lip as an odd-couple pairing — the pianist is refined but also uptight, while the driver is crass but also loyal — and it's absolutely no surprise that they'll quickly lower their defenses and become friends on this road trip. "Green Book" is the sort of film where the predictability is meant to be the point, reassuring the audience that people can change and hatred can be defeated.
All of this is fairly clichéd, but the lead actors give such layered portrayals that it almost redeems the paint-by-numbers approach. Lip is a caricature of an Italian-American living in the Bronx, but Mortensen finds the humanity beneath the ethnic accent, never overselling the character's change of heart about his black boss.
Likewise, Ali (who won the best supporting actor Oscar for "Moonlight") brings dignity and a little humor to his role as an accomplished musician who is initially aghast at Tony's crude manner. The actor does some expert deadpan as Shirley calmly lacerates his unsophisticated companion's bad spelling and poorer diction, but there's also pathos later when Shirley starts opening up to this man.
Suffice it to say, "Green Book" requires that there be several scenes in which these two must confront racists — and while those showdowns get resolved precisely how one would expect, the skill of both actors is such that it's always a pleasant relief that the sequences are handled better than imagined.
The Farrelly brothers' best movies unapologetically wear their heart on their sleeve, and "Green Book" can be disarming in its cheerful optimism that even individuals from very different walks of life can find common ground. You may enjoy your time hanging out with Shirley and Lip, but you may also wish they had a much better vehicle for their story.
The movie is now being screened in Shenzhen.
(SD-Agencies)