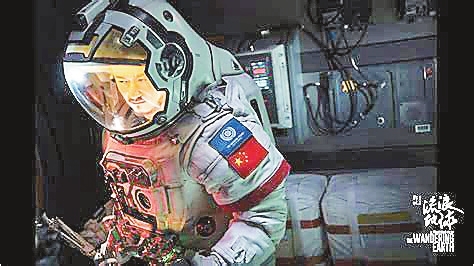 Jenny Peng P6F Funful Bilingual School
方方乐趣中英文学校 P6F 彭晴晴
Yesterday, I watched a film called "The Wandering Earth." This film reflects humans' love for Earth and selfless contribution to life.
The movie was filmed in China. It is about in the coming future, the sun is getting old and it might destroy all the planets in the solar system. Then it will turn into a black hole eventually. Therefore, people all around the world have to work together.
They set up a plan named "Wandering Earth." They have built 10,000 engines to make Earth stop rotation and then escape from the solar system. During the plan, Earth needs to move to Jupiter and Jupiter will help Earth to accelerate. However, Jupiter is too big, and its attraction is going to destroy Earth. As Earth is going to collide and crash onto Jupiter, all the people, whether they are on Earth or on the space station, work hard together. Finally, Earth is saved.
I was so touched by many scenes because many people sacrifice their lives to help Earth. The film tells us hope is as precious as a diamond. As Earth might crash into Jupiter, the AI system foresees the percentage of Earth to escape from Jupiter is zero. However, the main character does not give up. He brings out a plan to light up Jupiter; the blast will push Earth away from Jupiter. With the help from all the people on Earth, even the main character's dad devotes his life and the space station to make the plan succeed.
My dad told me sometimes you needed to give up something you love to obtain more benefits for human beings.
I cried almost throughout the whole film. I cried because people scarifice their lives to save their home; I cried because people are so brave and selfless; I cried because people never give up; I cried because people believe in hope; I cried because people have love. Love and hope are two important factors in our life. No matter where I am, and who I will be, I always believe that there is nothing more important than love and hope.
I like this film very much; it is a really amazing and wonderful film. I do recommend this film to my classmates and friends.