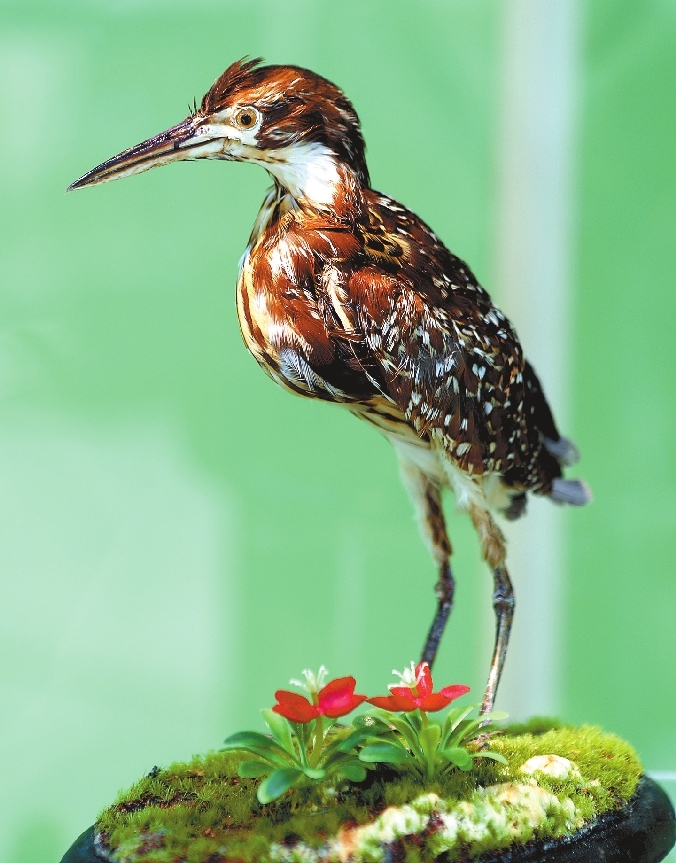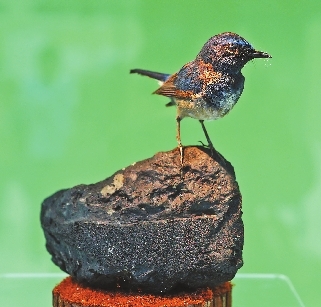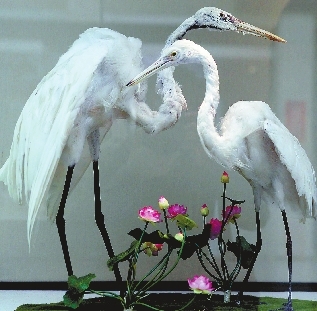 Cao Zhen
caozhen0806@126.com
Bird specimens, ancient relics featuring bird designs, photographic works and children's paintings of birds are on display at "The Secret of Migratory Birds" exhibition until March 24 at the Shenzhen Museum. Entry is free.
Co-organized by the museum and Shenzhen Wildlife Aid Center, the exhibition aims to help the public better understand migratory birds and raise awareness of protecting nature. "Spring is the season to observe birds and we will also organize bird-observing events during the exhibition," said Du Juan, deputy director of the Shenzhen Museum.
"In recent years, our museum has exhibited marine life and wild plant specimens. For this bird exhibition, we not only display specimens, but also include ancient Chinese bowls, jars and accessories with bird designs or shapes," said Du.
"Elegant children's paintings are also on display to showcase the beauty of nature and the beauty of science," she added.
According to the exhibition statement, there are 380 kinds of birds in Shenzhen, accounting for one-fourth of the national total.
For Shenzhen residents, the period from November to April is the window of opportunity for observing a great variety of birds, as Shenzhen is a stopover for tens of thousands of migratory birds on the route from East Asia to Australia. And with more people starting to take a fancy in outdoor activities, birdwatching has quickly gained popularity as a leisure pastime.
Residents are advised to watch birds on the mudflats in the south of the mangrove ecological park, the south of Shenzhen Bay Metro Station and at the estuary of Shahe River.
Time: Until March 24
Hours: 10 a.m.-6 p.m. (closed Mondays)
Venue: Shenzhen Museum, Block A, Civic Center, Futian District (福田区市民中心A区深圳博物馆)
Metro: Line 2 or 4 to Civic Center Station (市民中心站), Exit B