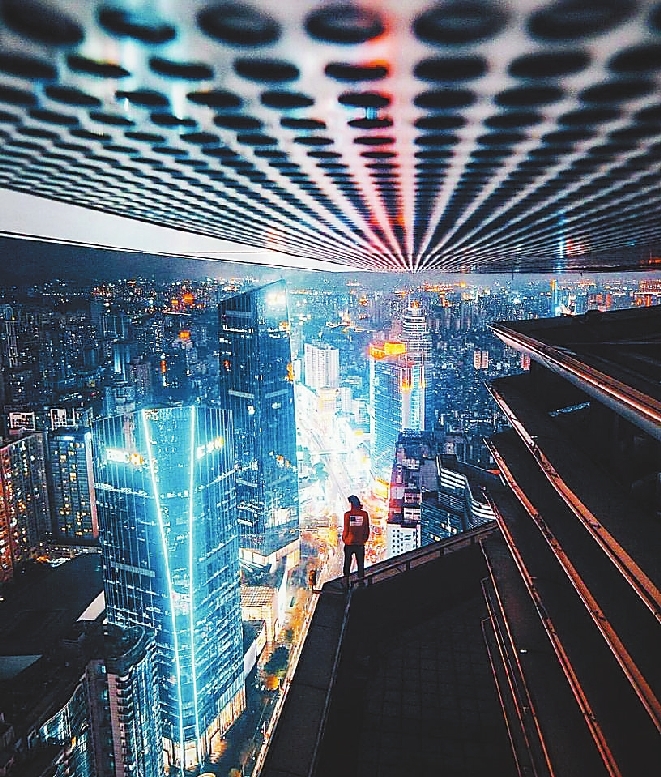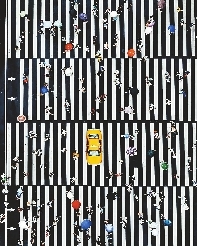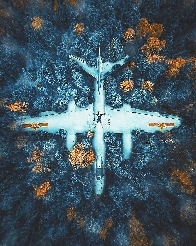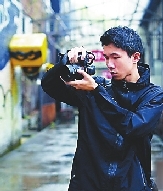 HYMCHU gained his fame as a photographer in Guangzhou, a city with over 2,000 years of history. Guangzhou is one of the biggest capitals in Asia and is home to some remarkable architecture. It is around the streets of Guangzhou and above them, in the skyline, where the 22-year-old photographer found inspiration for his art.
It was back in 2015 when he started to photograph the most extraordinary sites of his home city. His mentor introduced him to the ins and outs of social media and together they explored and photographed the city. Through practice and constant learning, HymChu found his own style and today his art resembles futuristic scenes. After all, HymChu has been largely inspired by science fiction movies.
His trip to Xinjiang was a tipping point in his career as an artist, as he discovered the beauty of landscape photography. Xinjiang also saw the birth of HymChu's alternative style, which is dominated by the wilderness.
To HymChu, "life is short." And you have to capture every moment of it! Digital magazine Mormadict interviewed the Guangdong photographer to share his passion and thoughts on photography.
Q: Can you explain to us where your passion for photography comes from?
I have developed a strong interest in and passion for photography over time; that is the only way to treat this art as a way of life. To resist the fading of the passion, you have to continue to press the shutter.
Q: You have a clear and well-defined style that is pretty distinctive. How did you develop such a style?
My style comes from excellent photographers on Instagram. They have given me a lot of inspiration. Futuristic movies can also bring inspiration that can slowly be integrated into your own style.
Q: Can you explain to us your editing process with an example?
My editing process is very simple. The only tool I use is Photoshop, where I simply adjust the contrast and color temperature and then make subtle color changes.
A photo takes me about 30 minutes to process. I will usually edit a photo in three styles, and finally I will choose the style I most like to complete the editing.
Q: Imagine yourself at the beginning of your professional career. What advice would you give to yourself?
Learning photography is a never-ending process.
Connect with professional photographers. Meet photographers offline and organize photo tours together, and you will benefit from your exchange with them. Then you can study his or her work: look at their angles and compositions, how they use light and change their depth of field in their photographs in real time.
Practice: The more you shoot, the better you become.
Think more: Good photography equipment won't make you a good photographer. You have to think about the composition: What you want to change from a different angle, for example.
Learn more: Lastly I would recommend that you share your photos on social media platforms. Each person's aesthetics may be different, and may reveal many problems. Other people's comments may not be friendly, but there are some good suggestions that will be very helpful for your photography. Don't be afraid of bad reviews. They will make you progress.
(SD-Agencies)