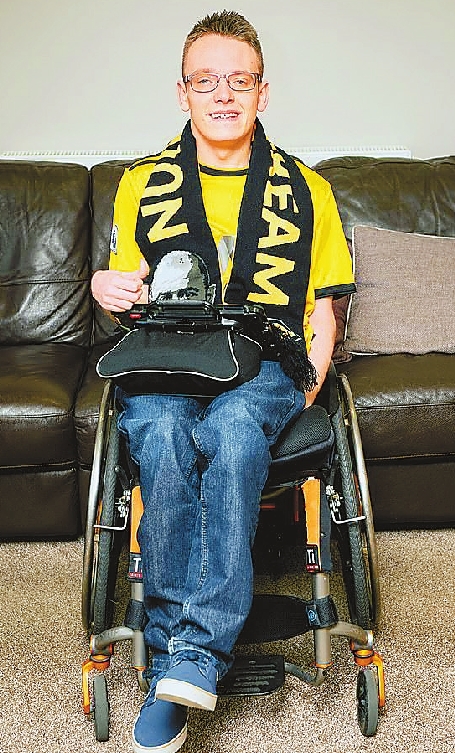 A British man who lost his voice as a child has been able to speak again in his Black Country accent, with the help of a special voice computer.
Jack Smith, 22, had been using equipment that generated a "posh and boring" voice that he felt did not represent his roots. His new voice was created thanks to hundreds of recordings from a volunteer with an accent similar to Smith's that was fed into communication software.
Smith used a robotic standard communication aid throughout his childhood after a car crash paralyzed him and robbed him of his ability to talk. But he always felt part of himself was missing, and went on the BBC's "The One Show" to appeal for viewers to help him regain his true accent.
After a number of volunteers came forward, Smith chose a man named Jack McBride, a truck driver. Smith liked his voice the best, so the 23-year-old then had it recorded.
McBride recorded 620 phrases in his own dialect for Smith's device. McBride said: "I hadn't even thought about people with communication aids losing their accents, it really made me think, and I think it has really given Smith his character. It was for a good cause, so I was happy to do it."
Smith attends the National Star College for students with liabilities, which has its own research and development initiatives for assistive technologies. The college has its own team of specialists who develop programs for its students.
Technologists work with a number of developers and specialist colleges to test, trial and develop a variety of equipment. Students are given access to the latest technologies to trial and provide their feedback on.
Emily Harris, Smith's speech and language therapist at the college, said the 620 phrases were specifically to include a range of speech sounds that occur in English.
"A computer program then uses these phrases to create a new voice and, when this has been added to Smith's communication aid, he is able to type in any word or sentence and the device will produce it using the Black Country accent."
(SD-Agencies)