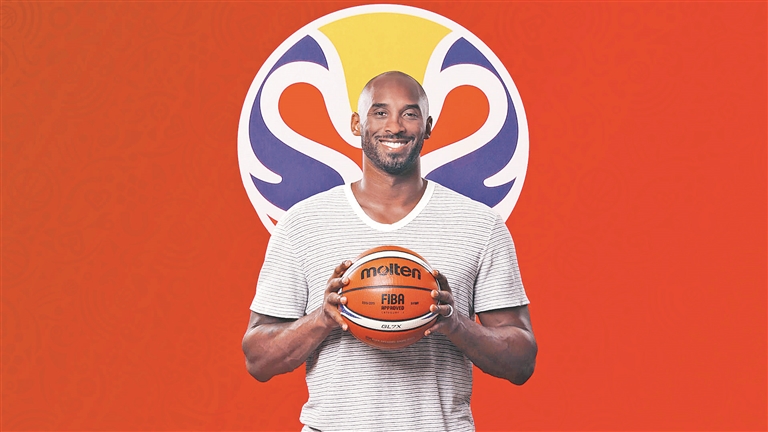 KOBE BRYANT, still one of the biggest stars in basketball even years after his retirement, will headline the star-studded FIBA Basketball World Cup 2019 draw in Shenzhen on Saturday.
The NBA great will help carry out the draw that will determine the groupings for the 32-country event.
Singer Jason Derulo has been tapped to perform at the event, while Yao Ming, China's biggest basketball star, will also attend.
The former NBA and USA national team superstar has been named the global ambassador for the 2019 FIBA Basketball World Cup. The former Lakers star, who won five NBA titles with Los Angeles as well as two Olympic gold medals as a member of Team USA, joins Yao Ming as an ambassador for the event, which kicks off Aug. 31 in China.
The "Black Mamba" will meet hundreds of his fans at the Shenzhen Bay Sports Center on Saturday evening.
Bryant is the most popular foreign athlete in China, according to an ESPN report in 2016.
He has had the best-selling sports jersey in China for five years (2007-2010, 2012) after the NBA first released jersey sales rankings for China in 2005. And his career finale attracted more than 110 million people on Tencent, the exclusive digital partner of the NBA and ESPN in China.
Bryant's experience of living in Italy and his ability to speak Italian adds a glimmer of panache and international style. Bryant has been the best in terms of giving back to his Chinese fans. In 2009, Bryant created the Kobe Bryant China Fund and donated 5 million yuan (US$700,000) to Sichuan Province, which had been rocked by a devastating earthquake.
Bryant first visited China in 1998 to host a basketball camp. Three years later, he climbed the Great Wall and performed a slam dunk on it. Since 2006, Bryant has gone on a promotional tour every year, even in 2013 after suffering a torn Achilles.
While he lives in Los Angeles, Bryant once said, "China is home away from home."
Bryant even made an exclusive commercial during which he gave a speech to his Chinese fans about how they shouldn't love him for being a decorated champion, but instead hate him for the way he pushed them to strive for greatness.(SD News)