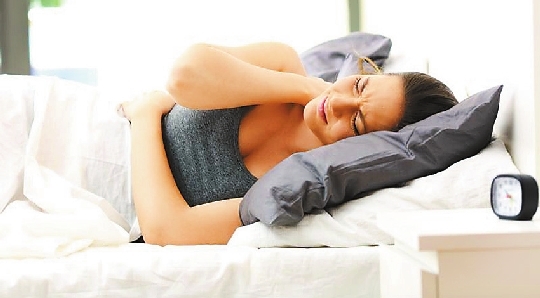 THE way you sleep can have a big impact on how your back and neck feels the next day, and your pillow plays a major role in that.
"There are simple modifications you can do at home to help with back and neck pain, and using the right pillow can help," says Jessalynn Adam, M.D., an orthopedist at Baltimore's Mercy Medical Center in the United States.
Making sure you have good neck and back alignment is crucial, says Neel Anand, M.D., professor of orthopaedic surgery and director of spine trauma at Cedars-Sinai Spine Center in Los Angeles. "If you sleep on your back with your head bent forward or on your side with your head significantly bent to the side, you may exacerbate your current neck pain," he says.
In general, you want to look for a pillow that keeps your neck parallel to the mattress and that adapts to your specific sleep position, Anand says.
If you're a back sleeper, something flatter is probably better for your spinal alignment.
A fluffy pillow will force your neck forward and isn't ideal for alignment. If you're a side sleeper, you probably need a little more support so your head doesn't drop. Ideally, side sleepers want to aim for a pillow that's fluffy enough for your neck to be straight, Adam says.
Cervical contour pillows are extremely effective for most people because they allow your neck to be less elevated when you're on your back and more elevated when you sleep on your side, Anand says. But foam contour pillows are also a good option, he adds.
Also, keep this in mind: If you have a firmer mattress, you will need a thicker pillow because there is less cushion for your shoulder to sink into and thus there is a greater space between your mattress and head.
Got a memory foam mattress? You'll want to opt for something thinner to compensate for your shoulder sinking into the bed.
(SD-Agencies)