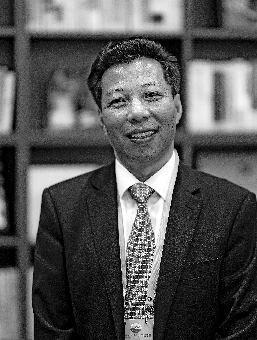 Wang Jingli
wangjingli0715@163.com
AS the host for the briefing activity on Kobe Bryant's new book yesterday, Taiziwan School made sufficient and meticulous preparations to ensure it was a complete success, including arranging students to present a bouquet of flowers and a picture jointly painted by students and teachers to the visiting NBA great.
Wu Xilong, principal of Taiziwan School, told the Shenzhen Daily that he hoped that students would understand the essence of sporting spirit, strengthen their will power and learn to be unafraid of setbacks in their life through the event and Bryant's stories.
"For our daily teaching, we have also arranged a series of sports activities to encourage students to leave classrooms to do exercises. For example, we have many sports clubs on campus, such as baseball, basketball, soccer, badminton and martial arts, to ensure that students do at least one hour of exercise each day.
"We have very brilliant basketball teachers. Students in our school have participated in provincial basketball games and achieved great results," said Wu.
Besides basketball, Wu said that their students are very interested in sepak takraw, or kick volleyball, where students kick a ball in a manner that resembles playing badminton or soccer while following the rules of badminton, and they have already developed outstanding skills.
"We are the only school in Shenzhen teaching this sport," said Wu, adding that it also plays a role in educating students in how to work with others and how to be a team player.