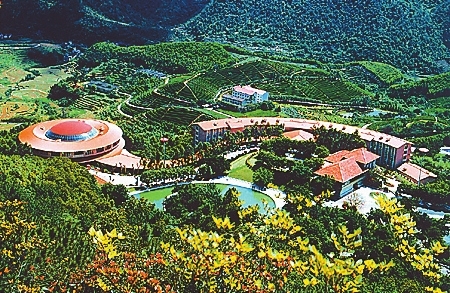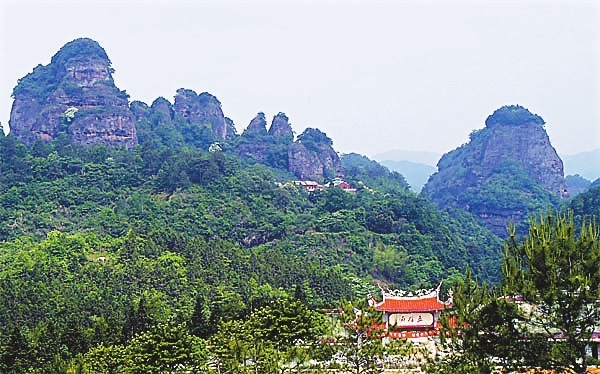 WHEN the high-speed rail service between Shenzhen and Shantou was officially put into operation earlier this year, people who are from Shantou but live and work in Shenzhen were thrilled that the trip back to their hometown was cut down to just two hours and 30 minutes. Friends from Meizhou don't need to envy them anymore, though, because the highly-anticipated Meizhou-Shantou high-speed train will also open soon.
Recently, an officer of China Railway Guangzhou Group Co. announced that train services between Guangzhou and Meizhou, and between Meizhou and Chaoshan, will start this year. The Meizhou-Shantou high-speed rail will also be put into operation this year.
Once the rail service is officially put into operation, the trip between Shenzhen and Meizhou will be cut to 2.5 hours, making Meizhou within easier reach for Shenzheners who wish to explore Hakka culture and savor mouth-watering Hakka cuisine.
Meizhou
Some people say "Where there are people, there are Chinese, and where there are Chinese, there are Hakka people." Meizhou, also known as the "World's Hakka Capital," is home to millions of Hakka people. It's definitely a city that is worth your time to check out.
Located in the northeast of Guangdong Province, Meizhou boasts many titles such as "historical and cultural city," "city of overseas Chinese," "city of football" and "city of Hakka cuisine." It's home to the magnificent landscape of the Jiaoling Changtan Tourist Resort, the breathtaking glass skywalk in Wuzhishi Scenic Area, and the idyllic beauty of the Quaint Village of Qiaoxi.
Jiaoling Changtan Tourist Resort
Jiaoling Changtan Tourist Resort is located in the intersection of Fujian, Guangdong and Jiangxi provinces. The beautiful Changtan Reservior surrounded by green hills can be seen at the resort.
With rippling water running through in the middle of the beautiful Changtan Reservoir and mountains lining up on both sides of its shores, the resort has earned its praise as "the silhouette as beautiful as Wuxia Gorge and the scenery as enticing as Lijing River."
When autumn comes, the mountains are decked out in full autumnal glory and the whole area turns into a colorful fairyland.
Wuzhishi Scenic Area
To check out the amazing Hallelujah Mountains on Pandora from the film "Avatar," you don't need to travel all the way to Zhangjiajie, because right here in Meizhou we have the same impressive Hallelujah Mountains — Meizhou Wuzhi Mountain (Five Fingers Mountain).
Apart from the pillar-like formations which make the mountains look like they are hovering, here you can also try out the breathtaking glass skywalks in the Wuzhishi Scenic Area. The glass skywalks are suspended 200 meters above the ground.
If you are brave enough, just look down to check out the stunning green view under your feet. You will be amazed at the beauty of nature. But beware, as many visitors have been so scared that they needed to be dragged across.
Featuring the highest skywalk in Guangdong, here you will be able to witness the expansive and primitive Danxia landforms the region is famous for.
Yearning Tea Plantation Tourist Attraction
Yearning Tea Plantation Tourist Attraction, the first national 5A-level tourism destination in the east of Guangdong Province, is situated in the hometown of Marshal Ye Jianying.
It's home to over 2,000 tea plants and 14 villas. Inside the attraction you will find Weilong Hotel, Weilong Restaurant, a food court, a tea art house, Xiancha (fairy tea) Pavilion, swimming pools and tennis courts, among which Weilong Hotel with its excellent construction work was awarded the Luban Prize (a national construction engineering prize) by the Ministry of Construction of China in 2005.
The attraction is a great combination of modern civilization, Hakka culture and tea culture. When it comes to visiting a place for its natural beauty, this is a great choice!
(Chen Xiaochun)