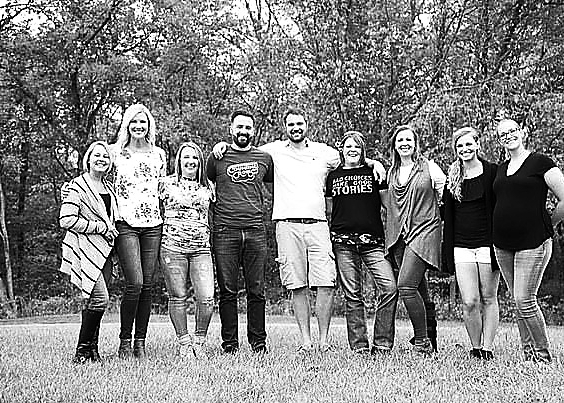 A FERTILITY doctor in the U.S. who used his own sperm to artificially inseminate his patients without their consent has been confirmed to be the father of at least 48 children, many of whom only recently discovered their true identities.
One of those children, 33-year-old Heather Woock, spoke out about how she learned who her father is in a report published this week by The Atlantic.
Woock, of Indianapolis, Indiana, said when a stranger reached out to her in August 2017 claiming to be her half-sibling, she didn't believe it.
However, she was disturbed that the mystery person mentioned the name of Dr. Donald Cline, the fertility specialist her mother had seen before she was born.
Woock's mother told her not to worry about it, so she didn't. Until the stranger kept messaging her, followed by several others claiming to be her half-siblings.
They tracked her down on Facebook through her username on the Ancestry.com account she created when her husband gave her a DNA test for Christmas.
Her parents, who went to Cline for donor insemination, say they had no idea that he was the person who provided the sperm sample.
DNA tests from services including 23andMe and Ancestry.com confirmed at least 48 children that were fathered by Cline.
The number could likely be much higher considering the number of people who haven't ever done DNA tests.
Many of Cline's children have built a community since learning the news, keeping in touch through a Facebook group.
Every holiday season they brace for the reveal of even more siblings through DNA tests given as gifts.
One of the first people to discover that Cline is their father was Jacoba Ballard.
She'd known from a young age that she was conceived via sperm donor, and in 2014 at the age of 33 she began looking for half-siblings who shared that donor.
Ballard signed up for an online forum for adoptees and donor-conceived children and quickly located another woman who had been treated by Cline.
She told The Atlantic that as soon as she saw the woman's Facebook photos, she knew without a doubt that they were related.
That woman connected her with another woman whose mother had also gone to Cline, and that woman had a sister.
The four women decided to take tests from 23andMe to confirm that they were related.
Those tests revealed that not only were they related to each other, they also had four more half-siblings, bringing the total number to eight.
As the four women continued their search for the biological father that connected them by cross-matching their DNA with public databases to find relatives, a technique that investigators have begun using to identify crime suspects, one name kept cropping up: Cline.
The doctor had told his patients that the donors he'd used to inseminate them were medical residents, and that he only used each donor for three successful pregnancies.
However, 23andMe tests contradicted that account by showing that he'd used one donor at least eight times between 1979 and 1986, a much longer period than the average medical residency.
During that first family reunion between Cline and six newly discovered half-siblings, the father allegedly admitted to using his own sperm to inseminate some 50 unwitting patients in the 70s and 80s. He said that their medical records had been destroyed years earlier.
The admission ultimately led to a criminal investigation resulting in Cline being charged with lying to investigators about having inseminated the women.
The now-80-year-old received a one-year suspended sentence in December 2017.
Fueled by their anguish, Ballard and Cline's other offspring have been pushing legislation that would make it a crime for doctors to treat patients for infertility by using their own sperm or egg without consent.
(SD-Agencies)