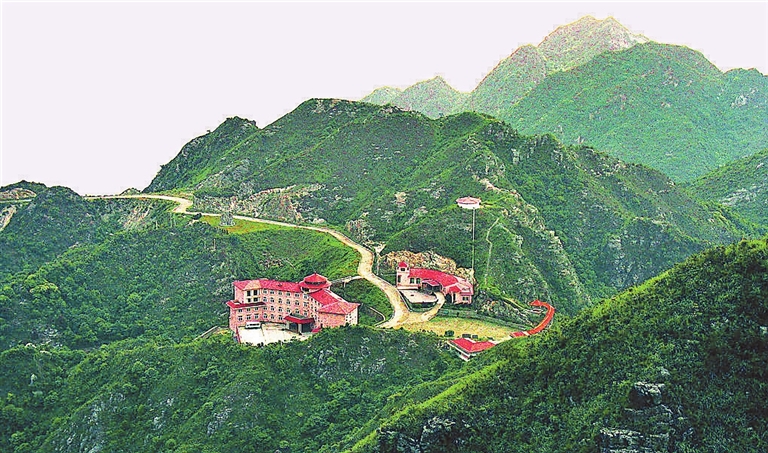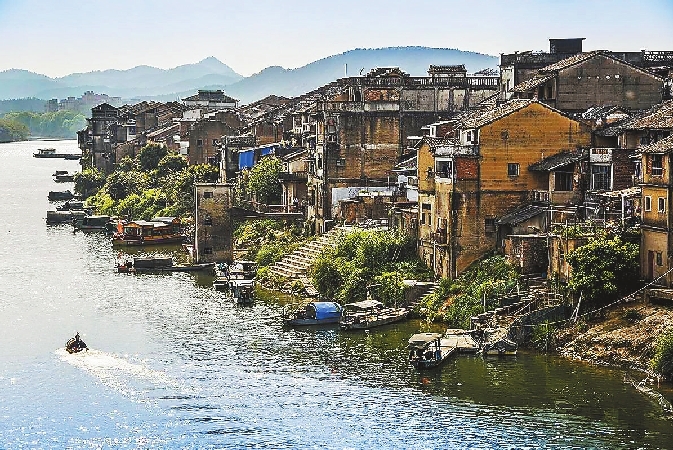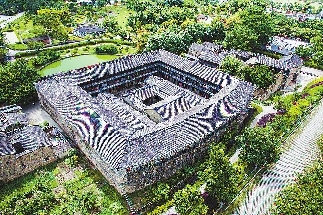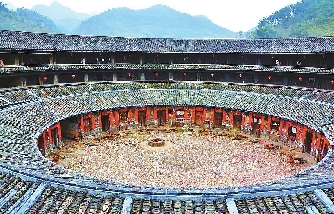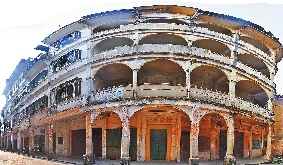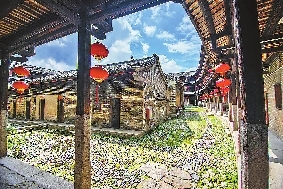 WHEN the high-speed rail service between Shenzhen and Shantou was officially put into operation earlier this year, people who are from Shantou but live and work in Shenzhen were thrilled that the trip back to their hometown was cut down to just two hours and 30 minutes. Friends from Meizhou don't need to envy them anymore, though, because the highly-anticipated Meizhou-Shantou high-speed train will also open soon.
Recently, an officer of China Railway Guangzhou Group Co. announced that train services between Guangzhou and Meizhou, and between Meizhou and Chaoshan, will start this year.
Once the rail service is officially put into operation, the trip between Shenzhen and Meizhou will be cut to two-and-a-half hours, making Meizhou within easier reach for Shenzheners who wish to explore Hakka culture and savor mouth-watering Hakka cuisine.
Yinna Mountain
One of the top tourist attractions in Meizhou, Yinna Mountain, is nicknamed the "ancestor of all the mountains in eastern Guangdong." Covering an area of 6.6 square kilometers, Yinna Mountain Scenic Area is located northeast of Lotus Mountain.
The mountain is home to dense forest, various peaks and strange-shaped rocks. The unique climate gives rise to its frequent rains and fogs all year round. With the fog and cloud sea surrounding the rolling mountains, the place appears to be a fairyland on earth.
To the north of Yinna Mountain lies a popular science and astronomy garden where the astronomical observatory of the highest altitude in China is located. From the top of the mountain, visitors are granted marvelous views of Chaozhou and Meizhou on a sunny day.
At the foot of Yinna Mountain in the town of Yanyang in Meizhou stands Lingguang Temple. Covering an area of 6,000 square meters, the temple consists of three distinct areas, namely the "life and death cypresses," each more than 1,100 years old; the pineapple-shaped dome in the temple composed of over 1,000 woodblocks; and the brilliant trees behind the temple.
Many statues of Buddha are enshrined within the temple, among which are the 18 arhats and 24 heavenly buddhas, which attract many pilgrims to worship here every day.
Songkou Ancient Town
Songkou Ancient Town is one of the first stops for Hakka people heading for Southeast Asia. Enjoying a history of over 1,000 years, it is home to a large number of cultural relics and historic sites.
Songkou Ancient Town is the heart of Hakka culture in Meizhou. As an important residence for Hakka people, the town has been a center of business and trading in eastern Guangdong Province for hundreds of years.
The ancient town is known for its historical sites. Among them are Aichun Tower, Shide Hall, Chengde Tower, Shide New Street and Yuankui Tower. Some of them have a history of more than 400 years.
Shide New Street is a must-see attraction in the town. First built in the Ming Dynasty (1368-1644), the street is about 200 meters long with more than 100 shops. Although the shops are no longer in business, the street is very well-preserved, so it has become a popular spot for filmmakers and art students.
Hua'e Round House
Hua'e Round House, enjoying a history of nearly 400 years, is a representative of Hakka round houses. Dozens of houses were built to form a circle. Hundreds of households live here.
Covering an area of 2,300 square meters, it is the most well-preserved ancient folk architecture of the largest scale and most delicate design among all round houses in Guangdong.
Tai'an Building
Located in the county seat of Meizhou's Dabu County and built in 1764, Tai'an Building is one of Dabu County's most iconic buildings. As one of the most rarely seen square stone buildings in China, Tai'an Building has been listed as a provincially protected cultural relic of Guangdong Province.
Tai'an Building was built with brick, stone and wood. It sits northeast to southwest and is square in shape. The whole structure covers a total area of 6,684 square meters. The main building occupies an area of 2,577 square meters, while the studies on both sides each occupy an area of 2,764 square meters. The door floor and flower bed cover 1,325 square meters. There are a total of 200 rooms in the enclosed house.
Hakka Park Scenic Spot
Covering a total of 2,000 hectares acres, Hakka Park Scenic Spot is the largest-scale Hakka culture-themed tourist resort in the world. Nestled in mountains, the architecture in the scenic spot inherited the styles of traditional Hakka architecture. If you want to experience Hakka folk custom, do not miss it.
(Chen Xiaochun)