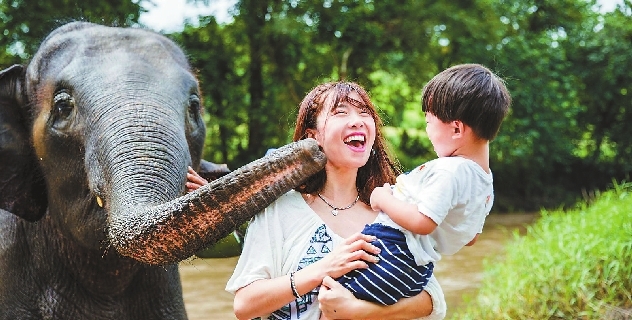 HOW exactly do affluent Chinese millennials make travel decisions?
Well, according to a 2018 report from ILTM and The Luxury Conversation, it's children who are the biggest influence on travel decision-making, at least for millennials with children.
When making travel choices, features including kids' clubs, kids' menus, and "local experiences/activities" were important for virtually all respondents, with around 65 percent to 70 percent considering these three "very important."
In fact, having organic menu items for kids was also quite important for these millennial families.
WeChat features associated with travel accommodation were considerably less important, but nonetheless significant considerations, the survey found. The availability of a WeChat mini-program for accommodations, WeChat customer service, and a WeChat loyalty program were important to 88 percent, 95 percent, and 95 percent of respondents, respectively.
For many Chinese consumers, WeChat is the first stop for looking for relevant travel information, not to mention paying for goods and services with WeChat Pay.
In terms of destinations, unsurprisingly traveling domestically were by far the most popular, with around 50 percent of respondents opting for domestic travel. Japan came in third with 44 percent of respondents visiting in the year. Australia and France followed with 39 percent and 29 percent, respectively.
It's an impressive figure for a long-haul destination like Australia, although unsurprising in the context of the explosive growth of Chinese tourism to the country. Chinese tourists to Australia grew by 13 percent year-on-year in the 12 months ending June 30, with a record 1.3 million arrivals.
The report's authors note that destinations with strong reputations for adventurous outdoor tourism have trended upwards. Canada and New Zealand also posted impressive figures because of this.
The report's conclusions are based on a survey of 400 affluent families from around China, with almost 70 percent of families spending over 3,000 yuan (US$447) per night on accommodations while traveling. (SD-Agencies)