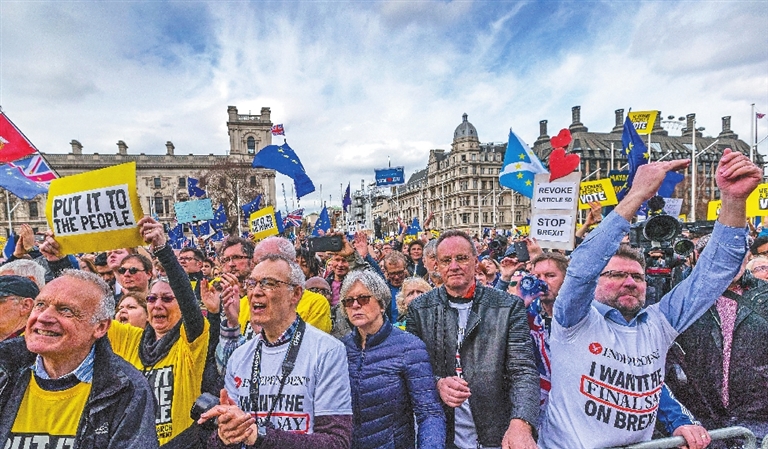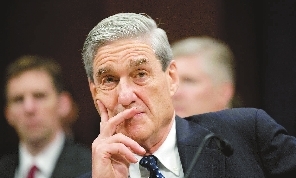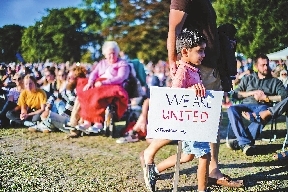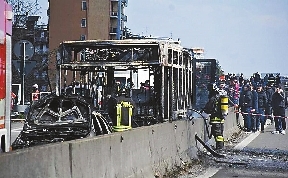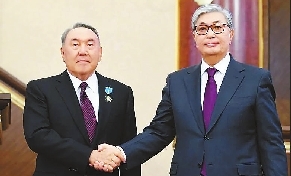 Anti-Brexit protesters stage mass rally in London
EU supporters, calling on the government to give Britons a vote on the final Brexit deal, participate in the "Put it to the People" march in central London, Britain, on Saturday. Hundreds of thousands of protesters swamped London on Saturday demanding another referendum on EU membership amid political paralysis* over Brexit, in one of the country's biggest protests in decades.SD-Agencies
Mueller finds no Trump-Russia conspiracy
Special Counsel Robert Mueller found no evidence of collusion between U.S. President Donald Trump's campaign and Russia in the 2016 election, but left unresolved the issue of whether Trump obstructed justice by undermining the investigations that have dogged his presidency.
Even though Mueller's findings on obstruction of justice were inconclusive*, U.S. Attorney General William Barr said in a summary released on Sunday that Mueller's team had not found enough proof to warrant bringing charges against Trump.
It marked a political victory for Trump. He quickly claimed "complete and total exoneration.*"
New Zealand bans assault weapons after tragedy
New Zealand is banning the sale of assault rifles and semi-automatic weapons with immediate effect, the country's Prime Minister Jacinda Ardern said on Thursday, rapidly making good on a pledge to tighten the country's gun laws.
The move comes less than a week after a white supremacist* rampaged* through two mosques killing 50 people as they prayed, sparking global revulsion*.
"Every semi-automatic weapon used in the terrorist attack Friday will be banned in this country," Ardern said.
Driver hijacks school bus carrying dozens of kids
Italian police on March 20 rescued 51 children taken hostage by their school bus driver, who doused* the vehicle in petrol and set it alight apparently in protest over migrant deaths in the Mediterranean.
Some of the children were tied up during the 30-minute ordeal,* which saw the bus slam into a car, but was brought to an end by police after one of the children was able to call for help. No one was seriously injured.
"It is a miracle, it could have been carnage," said Milan prosecutor Francesco Greco.
New Kazakh president sworn in
The head of Kazakhstan's senate was sworn in as interim president in a pomp-filled* ceremony on March 20, and immediately proposed renaming the country's capital after his predecessor.
Nursultan Nazarbayev, the only leader an independent Kazakhstan has ever known, shocked the nation with his resignation after nearly three decades in power. Senate chairman Kassym-Jomart Tokayev, 65, was Kazakhstan's second in command and is set to serve as president until fresh elections in April next year.
London kids to carry backpacks to monitor pollution
Some 250 children in London will carry special backpacks on their journeys to school to monitor air quality exposure, it was announced last week.
Primary school students up to the age of 11 will carry special backpacks fitted with state-of-the-art air quality sensors to help monitor the levels of toxic air young Londoners are exposed to, in a new scheme launched by the capital's Mayor Sadiq Khan. (SD-Agencies)