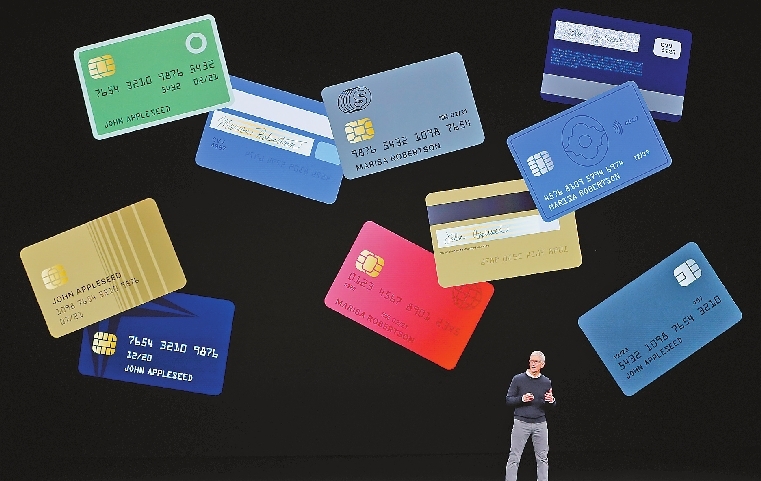 Apple has revealed its much-anticipated video subscription service, Apple TV+, that is slated to launch this fall.
It's unclear how much Apple TV+ will cost. It will house all of its original content, which has already attracted big industry names. Oprah Winfrey is working on two documentaries. Steven Spielberg will reboot the TV series "Amazing Stories," while Reese Witherspoon, Jennifer Aniston and Steve Carrell will collaborate on a new TV series called "The Morning Show."
Among the other new services, Apple Arcade is a game subscription service that lets users access more than 100 titles from almost anywhere, including mobile and desktop devices, as well as from the TV in your living room. Arcade will become available this fall in over 150 countries. Pricing is yet to be revealed.
Apple also unveiled a new iPhone-linked credit card, dubbed "Apple Card," that has no fees, low interest rates and daily cash back rewards. Users can sign up for a card on their phone and track purchases, check balances and see when their bill is due from the Apple Wallet app. Apple Card is slated to arrive this summer.
It also took the wraps off* Apple News+, which offers access to 300 top magazine titles and top newspapers. Apple News+ costs US$9.99 per month and can be shared with other family members for free.
The firm also launched a revamped* video Apple TV app, called "Channels," that includes access to live TV content, ranging from HBO, Showtime, CBS, Comedy Central and more.
The unveiling event confirmed many much-anticipated rumors that Apple would embark on a new chapter beyond the iPhone, iPad and Mac and into subscription services.(SD-Agencies)