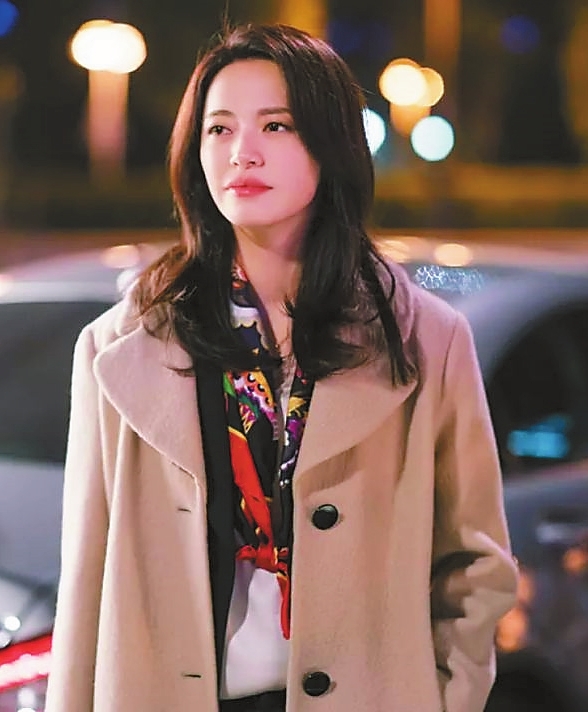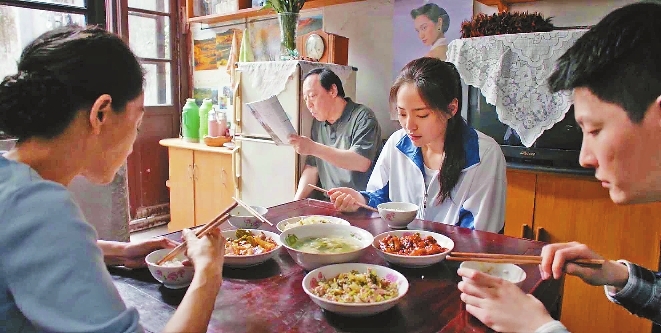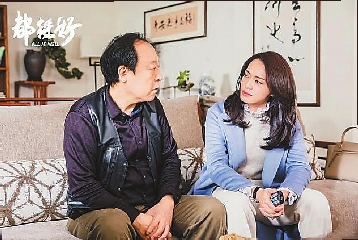 IT is no mean feat to be one of the top-10 trending hashtags on Weibo, China's equivalent of Twitter, for 20 consecutive days and counting. "All is Well," a show on provincial television which premiered on March 1, has done just that.
The show tells the story of a fictional Chinese family torn by internal conflict. The female protagonist, Su Mingyu, is barely on speaking terms with her widowed father and one of her two brothers. The father is a nagging crank who expects his two adult sons to bankroll his lavish tastes. This leads to constant bickering between the brothers, neither of whom wants to be called unfilial.
Episodes of "All is Well" have been streamed more than 390 million times. That excels the online viewership of the next most popular television series by 278 million.
Hot topics such as preference for sons, blind filial piety, midlife crisises, being a mother's boy and the influence of family have been widely discussed on social media throughout the whole month.
Among these, the questioning of blind attachment to traditional values in "All is Well" is causing a stir.
Many Chinese can relate to the Su family's troubles. The daughter holds a grudge against her father, and especially against her late mother, for having mistreated her while pampering her brothers. As a child she was made to wash her brothers' clothes. Her parents turned a blind eye when one of her brothers beat her.
For many female viewers born before 1979, when China introduced a one-child-per-couple policy, such scenes have brought back painful memories. Some have used social media to share their own tales of sexism within the family.
"I cried multiple times when watching the drama, because I can totally identify with Su's life. Gender inequality is still a common problem in rural China, and I'm one of the victims," Jiang Yijing, a Beijing-based nursing worker, told the Global Times.
"My parents have nearly exhausted all their savings to purchase two houses for my two little brothers in Nanjing, a second-tier city in East China's Jiangsu Province, while I got nothing," Jiang added.
But the biggest reaction has been to the drama's critique of filial piety. Even today, the Confucian principle of unswerving loyalty to one's parents remains hallowed. Many people say the best measure of adherence to this virtue is whether a son takes good care of his parents in old age. A recent poll by Toutiao, a Chinese news app, found that 54 percent of elderly people in China get more than half of their expenses covered by their adult children. Partly this is due to a patchy pensions system. But it also reflects a culture of "never saying no to your parents," says an "All is Well" fan in Beijing.
In the series, however, the widowed father does not attract much sympathy. He throws tantrums and insists that his eldest son buy him a three-bedroom apartment (the son grudgingly does so).
Commentators on social media have taken to calling the father a juying ("giant baby") — a characteristic common among parents in real life, they say. The Su children do their duty, but the audience is supposed to applaud the resentment they express.
Inspired by the TV drama, "clever" people see business opportunities on the e-commerce platform Taobao. Some sellers have launched a special service to customers who pay fees to scold or curse the characters they despise so much.
There have been mixed reviews in media. One newspaper said that the "realistic plot and acting" had touched the "pain points" of many viewers. Beijing Daily, however, said the drama was "unrealistic." It said it caricatured elderly parents by "unreasonably" ascribing "every possible bad quality" of old people to one character.
Liu Jun, director of the Teaching and Research Department of the Beijing Film Academy, told the Global Times on Tuesday that Chinese realist works have made progress in recent years.
"Last year, Premier Li Keqiang urged more efforts to improve patients' access to costly cancer treatments in response to public discussion of the black comedy 'Dying to Survive,' while the just-concluded 'All is Well' calls for more attention to women's rights," Liu said.
However, Liu also pointed out that some realistic TV dramas at the current stage have problems like catering to the market demand, amplifying social pains, and stoking anxiety on controversial issues, with a view to gaining high audience rating. What TV drama producers should do is to strike a balance between social ethics and market demand, Liu said.
(SD-Agencies)