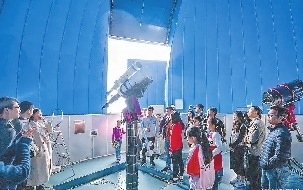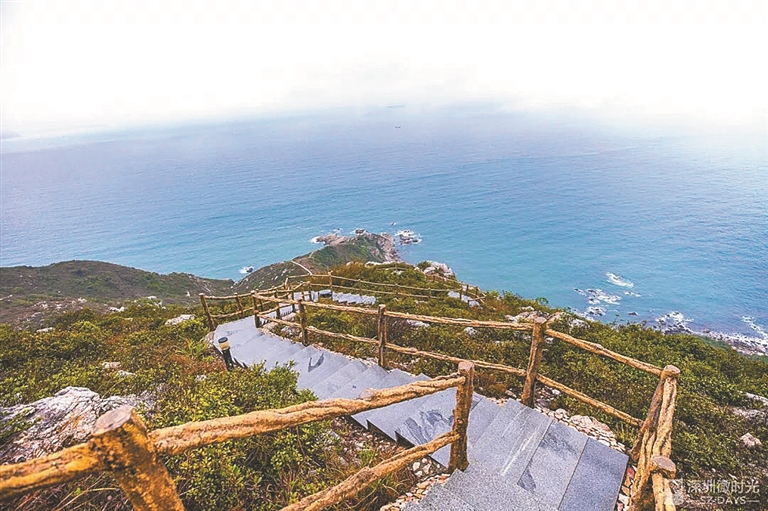 AFTER being closed for six months, Shenzhen Astronomical Observatory has reopened to the public March 1. Entrance is free but an online appointment is required.
Located in the picturesque Xichong area of Nan'ao Subdistrict in Dapeng New Area, Shenzhen Astronomical Observatory covers an area of 29,700 square meters, consisting of an astronomical building, a meteorological building and a multiple-function building. Fully equipped with astronomical equipment and optimally located, it may be the best place for stargazers to explore the universe in Shenzhen.
One of the biggest highlights among the facilities is the newly built astronomy science hall, in which visitors can try their hands at various technologies such as the planetary revolution demonstration turntable, a celestial scale, and an astronomical telescope.
It's time to pick a day and explore nature and the universe at the same time!
Visitor's Guide
Add: 4 Xichong Beach, Nan'ao Subdistrict, Dapeng New Area
Opening hours:
Morning: Admission is after 9:30 a.m. and departure is before noon, and the guided tour starts at 10 a.m.
Afternoon: Admission is after 2:30 p.m. and departure is before 5 p.m., and the guided tour starts at 3 p.m.
How to join: Reservations required. Residents can make reservations at http://sznco.121.com.cn/gxt/v2/gryuyue/index.html or via WeChat account "深圳天文" (WeChat ID: shengzhentianwen).
How to get there: Driving is recommended. Visitors can also take bus M232 to its nearest stop, Hesou Village, and then walk to the observatory.
For your safety and satisfaction:
1. To ensure the utmost tour quality, no admittance for children under 9 years old.
2. Authentic personal information is required; the observatory has the right to refuse entry if it finds false information.
3. Appointments for individuals start after 9 a.m. on the first day of each month, and group visits should make reservations seven days in advance.
4. There is no store selling drinking water; visitors should bring drinking water with them. Please take all your garbage back home with you.
5. The beach entrance is about 3 km from the observatory. The mountain is steep, please do drive safely.
6. Be sure to remember to fill out the letter of commitment and bring a print copy of the letter in order to gain entry.
7. The maximum number of visitors per day is 100 in the morning and 50 in the afternoon. (Yang Mei)