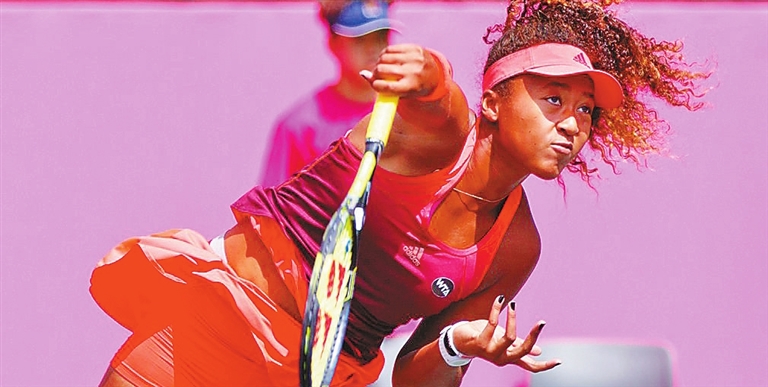 Tennis star Naomi Osaka is getting a Barbie made in her likeness.
Osaka, 21, is joining Mattel's Shero line alongside other badass women including director Ava DuVernay, dancer Misty Copeland and Olympic gymnasts Gabby Douglas and Laurie Hernandez. The tennis player, who recently won the Australian Open, told HuffPost she's very grateful to have her very own Barbie.
"For me, it's a really big honor," Osaka said, adding that it's a "bit surreal." "I can only hope to be as big of a role model as those women have been. I just hope that I inspire people as well."
Osaka is the latest tennis star who just won the women's singles tournament at the 2019 Australian Open, earning her US$2.9 million and the title of No. 1 female player in the world. Her win came fresh off the dramatic 2018 U.S. Open when Osaka defeated Serena Williams. Osaka is now the first Asian tennis player to be the No. 1 female player in the world.
The half-Japanese and half-Haitian tennis player added that it means a lot to her that Barbie chose to add a biracial athlete to their Shero line.
"A lot of parents of biracial kids, whenever they see me, they come up to me and sometimes they cry. They always say that their kid looks up to me and I feel like that's a big responsibility," she said. "But it's also an honor because I feel like I'm representing not only me but a bunch of other kids that maybe wouldn't have gotten that chance to be represented."
Mattel announced the new Shero Barbies as part of the company's 60th anniversary.
When asked what she would tell young girls who want to pursue sports as a career, Osaka advised to "not give up on the goals that you have." She added, "You can only try. If you try 100 percent then you leave everything on the table and you have no regrets. There's a special satisfaction with that and, for me, I try to live my life every day like that."
(SD-Agencies)