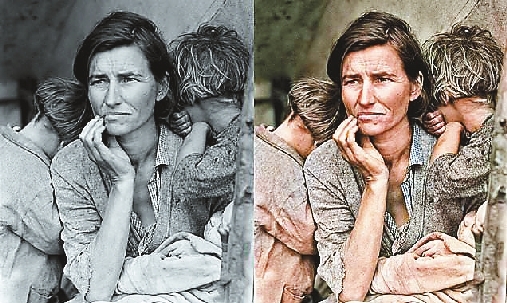 An online tool has been unveiled which is capable of bringing black and white photos to life instantly by adding color to them using artificial intelligence (AI*).
Coloring old images is a time-consuming process which requires specialist training and expensive software. The tool, ColouriseSG, is trained on a back catalogue of old images and uses machine learning to guess what it thinks the image would have looked like in color.
"The purpose of coloring is to generate an image with colors that are plausible*," the tool's developers claim. "It by no means guarantees that the colored image is an accurate representation of the actual snapshot in time."
It is also more adept at coloring images of human subjects with natural landscape and can struggle with more complex pictures.
Existing tools, such as Algorithmia, are trained using 1.3 million images from ImageNet, a database of photographs developed by researchers at Stanford University and Princeton University.
It is effective at coloring images and works better for high-resolution images but appears to provide a sepia* effect opposed to a true life-like coloration.
Tech firm NVIDIA has also released several tools that are powered by AI. Its latest release uses deep learning to elevate sketches into artworks.(SD-Agencies)