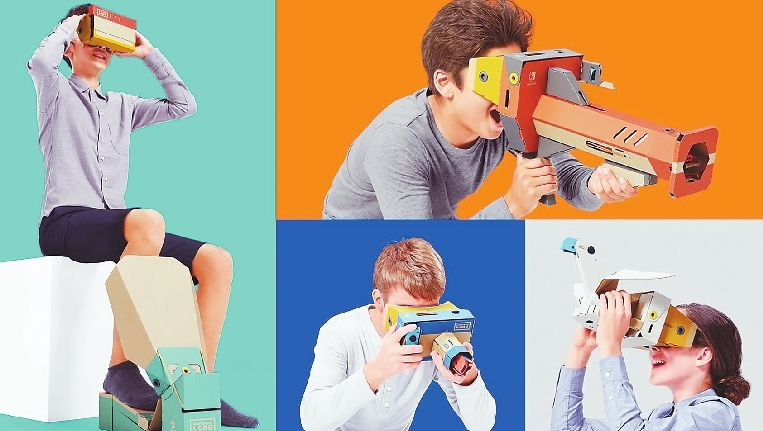 Nintendo is stepping into the virtual reality* (VR) world for the first time.
The Japanese tech giant is adding a VR spin to its line of cardboard build-and-play toys that also involves its wildly popular portable console, the Switch.
The Labo VR kit starts at US$40 for the basic package, then US$80 for the full experience, including the ToyCon bird, elephant, wind pedal and more. The US$40 package includes the blaster and goggles.
Like previous iterations* of Labo, it takes a few hours to build every object, but the building process is meant to be part of the fun.
Users simply slip their Switch into the screen holder and put on the pair of VR goggles. Nintendo also includes Labo software which provides access to the games, step-by-step instructions for building each ToyCon and garage mode, for building your own VR games or modifying existing ones to your liking.
As part of the launch, Nintendo is releasing versions of "Super Mario Odyssey" and "The Legend of Zelda: Breath of the Wild" that are compatible* with Labo VR.
But users can get their hands on 64 additional Toy-Con games by visiting the VR Plaza, which can also be edited in garage mode. Each game includes a bite-sized VR experience that's meant to be shared with friends.
The ToyCons aren't attached to your head like a normal VR headset with a strap, so that you can pass each one onto a friend for them to try out.
With the addition of the Switch console, users can immerse* themselves in a variety of interactive experiences.(SD-Agencies)