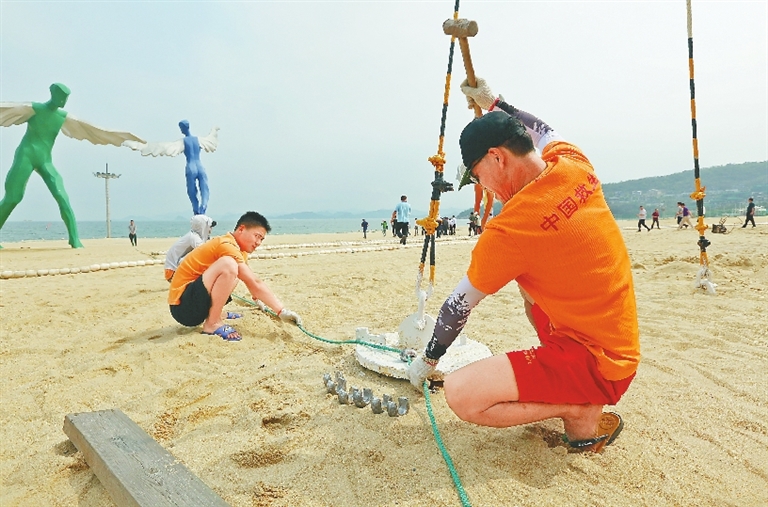 THE Dameisha Beach Park in Yantian District, which was devastated by Typhoon Mangkhut in September last year, will partially reopen this May Day holiday after a two-week test.
A beach music festival will be held April 30 and May 1 to mark the reopening of the park that was devastated by the typhoon.
The area for opening includes a 30,000 sqm beach area and a 15,000 sqm swim area. It is designed to accommodate 20,000 visitors, according to the Yantian District Public Works Bureau, which is responsible for rebuilding the beach park.
The sand for the beach has been restored, and a shark net has been reinstalled. The debris that washed off the shore into the seabed has been cleared out and drainage facilities have been replaced.
The park management also replaced 47 turnstiles at the entrances and one sets of X-ray inspection machines.
All rebuilding work will be completed in May next year.
After Typhoon Mangkhut, the city decided to spend 900 million yuan (US$134 million) in rebuilding the beach park.
Before driving to the beach park, drivers need to make reservations online for a parking spot. Police will allocate 30,000 quotas for drivers to the Meisha area. The quota includes 20,000 spots for individual drivers, and 10,000 spots for local businesses. Drivers can make reservations by scanning the QR codes at the Shenzhen traffic police official WeChat account and website.
(Han Ximin)