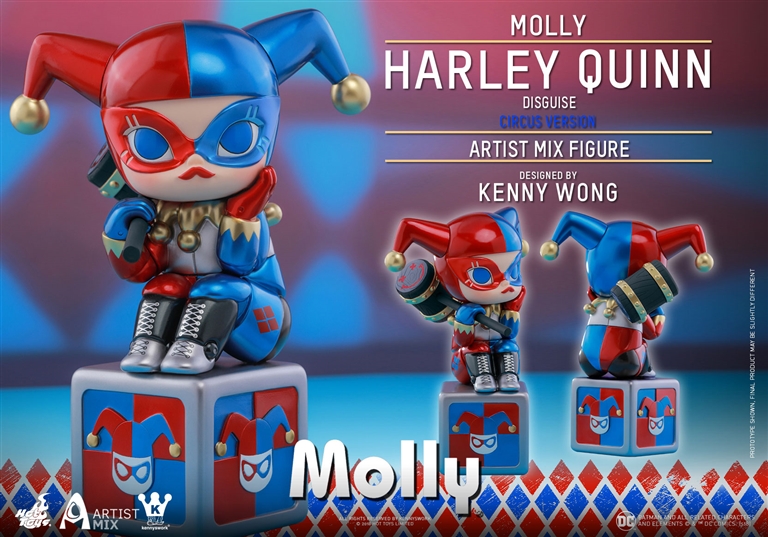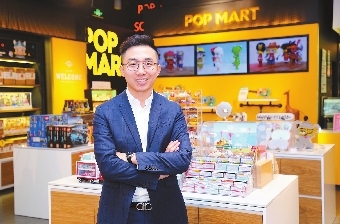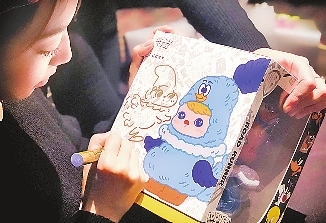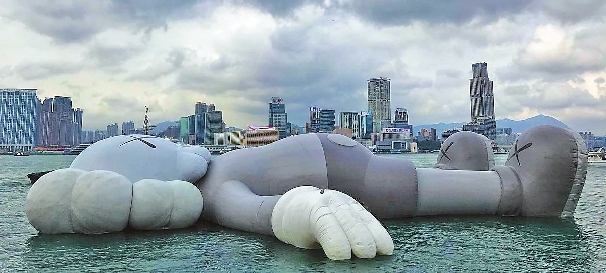 DUBBING herself a "doll addict," art toy collector Lyu Min, a Beijing-based advertisement company employee, buys small dolls from vending machines every week.
What makes her excited is the purchase experience, which is like a lucky draw. She does not know which doll she will get until she unwraps the packaging.
The toy that fascinates Lyu so much is called "Molly," a palm-sized doll with yellow hair, big eyes and a pursed mouth. Lyu spends at least 2,000 yuan (US$300) per year collecting different versions of Molly.
"Molly is so cute. She never fails to cheer me up when I'm in a low mood," Lyu, 25, said.
In 2018, more than 4 million Molly dolls were sold in China, according to Pop Mart, the designer and producer.
"Molly is one of the representatives of art toys. Years ago, art toys were only adored by a small group of people. Now they are much more popular in China," said Wang Ning, CEO of Pop Mart.
According to Wang, Pop Mart has 84 stores and 270 vending machines selling art toys across China, most of which are placed in first-tier cities. The majority of the consumers are people under the age of 30.
Molly's popularity has kept pace with the sizzling mainland market for art toys, also called designer toys. They first appeared in Hong Kong in the 1990s and then spread worldwide. Such toys are designed for adults, and attract fans mainly through images, rather than stories like those from comic books or the animations. Most of them have no expression on their faces. Wang said it allows collectors to inject in their own emotions.
The limited versions are especially expensive. On China's e-commerce platform Taobao, a secondhand Molly in an astronaut's uniform costs more than 500 yuan, more than twice its original price.
Apart from Molly, Pucky, whose name originates from the famous figure "Puck" in William Shakespeare's play "A Midsummer Night's Dream," is another art toy image that has attracted lots of young fans in China.
The most recent art toy catching the public's eye is a 37-meter-tall inflatable sculpture by American artist Brian Donnelly, known professionally as KAWS. The toy floated into Hong Kong's Victoria Harbour last month.
Chen Shaofeng, vice dean of the Institute for Cultural Industries at Peking University, said the craze for art toys among young Chinese has been sparked for a reason.
"Growing up with better living conditions, young people now have a higher demand for cultural consumption. They try to express themselves through buying art toys, delivering the message that they are unique and trendy," Chen said.
Liang Mei, president of the China Toy and Juvenile Products Association, said art toys satisfy adults' psychological needs. "Many adults have a doll complex, which cannot be changed by time."
Another factor boosting the art toy market is people's fast-paced lifestyles.
"The popularity of idols, such as Transformers and Captain America, is driven by films and animation. But many people are too busy to become familiar with cartoon icons. Therefore, a simple and interesting art toy image, which is much less demanding in time and understanding, has become sought after," Wang explained.
"Before 2016, I only paid attention to Japanese art toys. But now, the Chinese ones are awesome too," said Jian Jia, an art toy collector in Wuxi, eastern China's Jiangsu Province.
China's toy market volume reached 70.48 billion yuan in 2018, up 9 percent year on year, according to a report released by the China Toy and Juvenile Products Association in late March.
Alongside with the booming toy market is the rise of China's cultural and creative industry. The designers of Pop Mart come from all over the world, including the Republic of Korea, Japan and Germany.
Wang said that cartoon giants like Universal Studios and Walt Disney have also sought collaboration with Pop Mart to roll out art toys.
(Xinhua)