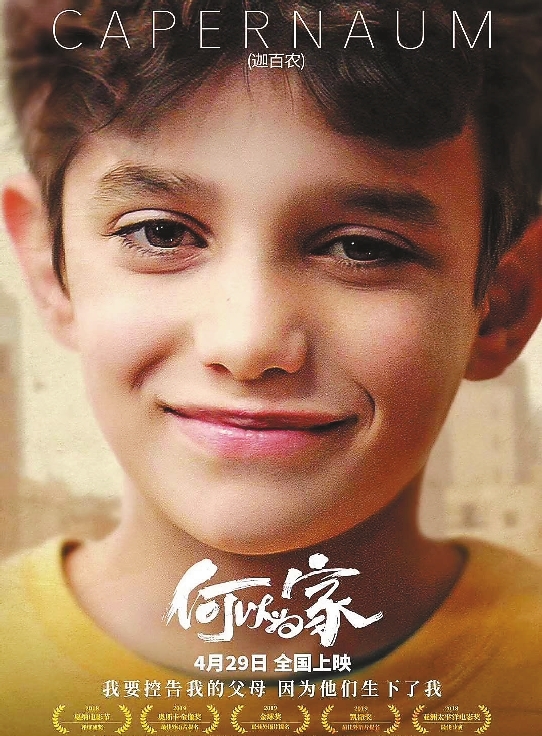 CANNES Film Festival Jury Prize winner "Capernaum," from Lebanese actress-turned-director Nadine Labaki, is heading to China.
The film has landed a potentially lucrative April 29 release date in China, courtesy of specialty distributor Road Pictures and Alibaba's influential ticketing service and digital marketer Taopiaopiao. Road Pictures acquired the China rights to the film at Cannes last year.
Labaki unveiled the release date at the Beijing International Film Festival early this week.
Also written by Labaki, "Capernaum" stars Zain Al Rafeea as Zain El Hajj, a 12-year-old living in the slums of Beirut. The story, told through flashbacks, focuses on Zain's life and leads to his attempt to sue his parents for child neglect.
Describing the film as "not subtle, but stirring," The Hollywood Reporter critic Leslie Felperin praised the picture for the way "Labaki lures such outstanding performances out of the almost entirely non-professional cast." It received a 15-minute standing ovation following its premiere at Cannes last May, later winning the festival's jury prize.
"Capernaum" will be getting a sizable nationwide release in China, similar to the rollout Road Pictures gave Cannes Palme d'Or winner "Shoplifters" last August. The delicate family drama, directed by Japanese master Hirokazu Kore-eda, went on to earn US$14.1 million in China, compared to just US$3.3 million in North America, a new high-watermark for imported arthouse cinema.
Both "Capernaum" and "Shoplifters" were nominated for the Academy Award for best foreign-language film at the 91st Academy Awards. "Capernaum" earned US$1.6 million in North America in a limited release from Sony Classics.
With its richly emotional storytelling, the box-office potential for "Capernaum" in China appears promising. The film will run as counter programming to Disney Marvel juggernaut "Avengers: Endgame," which opens April 24. Both titles are well positioned to take advantage of China's Labor Day holiday May 1.
(SD-Agencies)