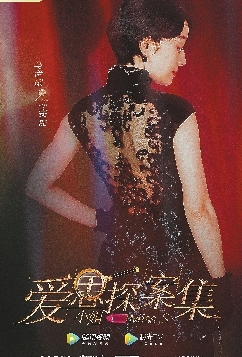 A CHINESE production company has commissioned the first-ever Mandarin-language adaptation of an Australian TV series, with "Miss Fisher's Murder Mysteries" set to be transposed to Shanghai in the 1930s with Ma Yili starring as the eponymous young, glamorous amateur sleuth.
The Shanghai 99 Visual Company will produce 30 42-minute episodes of the series after acquiring the Chinese format rights from Australian creator Every Cloud Productions. Tencent Network will air the series in 2020.
Ma was named best actress at the 2017 Shanghai Television Festival and also works as a producer. Jin Weiyi is the head writer and one of the producers.
The Shanghai 99 Visual Company has partnered with Tencent Penguin Film and Chinese artist management firm Easy Entertainment on the series named "Miss S."
Fiona Eagger and Deb Cox, founders of Every Cloud Productions and creators of the "Miss Fisher's Murder Mysteries" TV series, will serve as creative consultants.
"It's such a thrill to be on set in China for the first week of production and to see Miss Fisher incarnated in the fabulous setting of 1930s Shanghai," Eagger and Cox said. "The cast and crew here are wonderful custodians of the 'Miss Fisher' brand, and we look forward to a continuing successful relationship with Shanghai 99."
Eagger and Cox have built a significant brand around the character of Miss Fisher, played in the Australian series by Essie Davis and based on Kerry Greenwood's Phryne Fisher mystery series of books, which are bestsellers around the world.
Three seasons of the popular TV series, which ran from 2012 through 2015 on the Australian Broadcasting Corp.'s network, have been sold to 247 territories in 179 countries and currently air on such networks and streamers as Netflix, Acorn, Channel 5, Alibi, France3, Kanal 5, PBS, Sony Germany and Rai.(SD-Agencies)