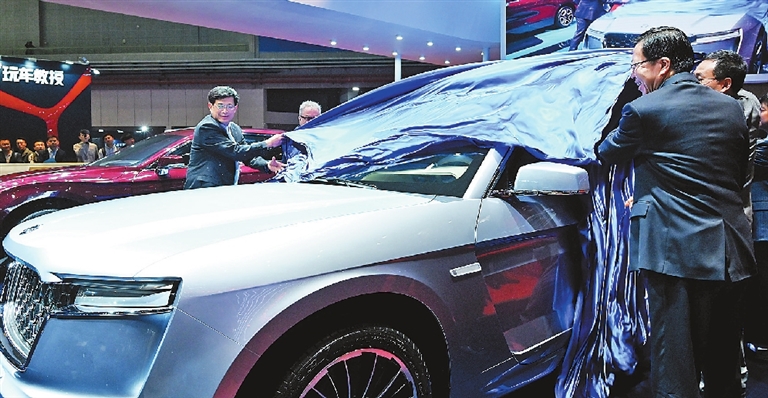 CHINESE scientists have found a cheaper way to produce hydrogen energy by developing a new catalyst, which might further boost the booming of hydrogen fuel cell vehicles.
The catalyst was developed by scientists from the University of Science and Technology of China, who used an alloy to improve the activity and stability of a kind of precious metal catalyst, according to Xinhua.
The new catalyst can greatly cut the cost of hydrogen production through the electrolysis of water compared with Iridium dioxide, a catalyst that is widely used in production, according to the researchers.
As a clean energy source, hydrogen has huge potential in industries including new energy vehicles (NEVs) and electricity generation.
The research on the catalyst provides a new direction for other similar scientific issues, said Wu Yuen, head of the research team.
Hydrogen fuel cell vehicles, powered by electricity generated by compressed hydrogen fed into fuel cells, are a clean, zero-emissions alternative to diesel vehicles.
"Hydrogen is a clean fuel that, when consumed in a fuel cell, produces only water, electricity and heat," said Sunita Satyapal, director of the U.S. Department of Energy's Fuel Cell Technologies Office, who describes hydrogen as a clean and flexible energy carrier.
Each hydrogen fuel cell bus can help reduce the use of gasoline by 17.96 metric tons each year, according to a plan for 2019-2035 for developing the hydrogen energy industry released by the government of Zhangjiakou, Hebei.
As a joint host of the 2022 Winter Olympics and China's first national-level renewable energy demonstration area, the city is betting big on the industry.
Apart from Zhangjiakou, hydrogen fuel cell vehicles are being promoted in several cities in China, including Beijing, Shanghai and Foshan in Guangdong Province.
Last year, a total of 1,527 hydrogen fuel cell vehicles were sold in China, a year-on-year increase of 20 percent, according to Wang Fengying, chairman of Great Wall Motor Co., one of the country's largest sport utility vehicle and pickup manufacturers.
The Chinese Government has set a goal to have 5,000 such vehicles on its roads by 2020, 50,000 by 2025 and 1 million by 2030, Wang said.
"However, the growth rate of hydrogen fuel cell vehicles in China is far behind NEVs' total sales volume, which increased by 61.7 percent year on year in 2018," said Wang, who was also a deputy to the National People's Congress.
"A big challenge for promoting hydrogen fuel cell vehicles is the lack of refueling stations, which have high construction costs and are slow to show profit," Wang said.
China has around 15 hydrogen fuel stations in operation so far, ranking behind other countries and regions, according to the International Hydrogen Fuel Cell Association.
By the end of 2017, about 328 hydrogen fuel stations were in operation around the globe, including 139 in Europe, 118 in Asia and 68 in North America, according to Wang.
(SD-Agencies)