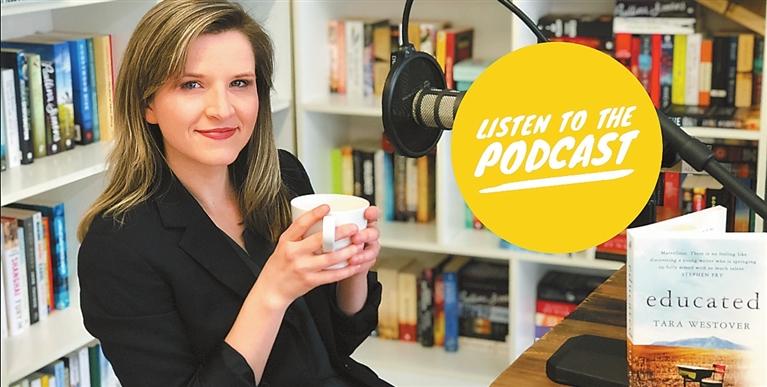 Tara Westover is in Time's list of the most influential people of 2019. One book that's on most "best of the year" lists in 2018 — including that of Time magazine, Bill Gates and the Obamas — is Westover's "Educated." In the memoir, Westover recounts growing up in and ultimately leaving behind an extreme survivalist Mormon family in Idaho.
Her memoir "Educated" offers a unique perspective on polarization in the United States, Bill Gates, co-chair of the Bill & Melinda Gates Foundation, says.
In the early 2000s, Westover was a preteen living in Idaho, the United States, with her fundamentalist Mormon family. They were isolated from other people, even her extended family, except for at church. She did not enter a classroom until she was 17. However, she and a brother taught themselves enough math to attend Brigham Young University. When Westover arrived, she fully believed she would return home eventually, marry and live in the way her father intended.
Today, Westover lives in a flat in London, the U.K. She visits doctors, has a doctorate from Cambridge, and had a fellowship at Harvard University. How she made that disorienting jump is the subject of her memoir "Educated."
Westover was raised at the foot of Buck's Peak, more than 2,000 meters tall. Her father was distrustful of the government. He believed that many aspects of society had been infiltrated by the Illuminati, a mythical cabal of secret operatives plotting to form a new world order. The family hoarded weapons and food in preparation for the End of Days.
Tara, the youngest, grew up working in the family-owned junkyard. When she or her siblings suffered injuries, they were treated by their mother, a herbalist and midwife.
Westover was physically abused by an older brother, which would lead to her estrangement from her parents. A great difference is observed among the Westover children: All three who moved away from their sequestered family have gone on to earn PhDs.
"I wanted to offer a story that wasn't about education in the narrow sense of job training but in this larger sense, which is the idea of self-creation. I worry that our ideas about education have become small and overly focused on job skills. My education made me a different person. Ultimately it gave me the perspective and the confidence to stand up for myself in ways that I hadn't before," Westover said.
(SD-Agencies)