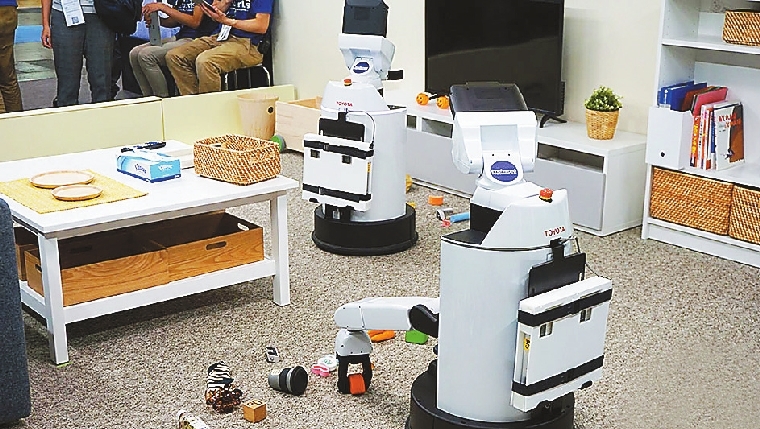 A Japanese tech startup* is using deep learning to teach a pair of machines to clean a bedroom.
Deep learning is where algorithms*, inspired by the human brain, learn from large amounts of data so they're able to perform complex tasks.
Some tasks, like welding car chassis in the exact same way day after day, are easy for robots as it is a repetitive process and the machines do not suffer with boredom in the same way as disgruntled employees.
But the range of tasks they can accomplish is still limited because, when presented with a messy world, they become perplexed* and are unable to achieve their goal as the algorithms fail.
Footage, shot as part of the BBC's "Disruptors" series, shows the robots in a child's bedroom and cleaning it. In Tokyo, researchers from Preferred Networks have been applying a species of artificial intelligence* (AI) to teach robots how to deal with disordered objects or things they have never seen before.
They have to identify every object, strewn in random places all over the room and then figure out how to pick them up, and then finally, place them in the appropriate bins or boxes.
The company said that the robots work slowly and are easily defeated by things they don't know.
For example, they failed to recognize a sock, which was larger and more colorful than the socks it had encountered before.
Nonetheless, the company's founder and chief executive, Toru Nishikawa, hopes to start selling these tidy-up robots within five years.(SD-Agencies)