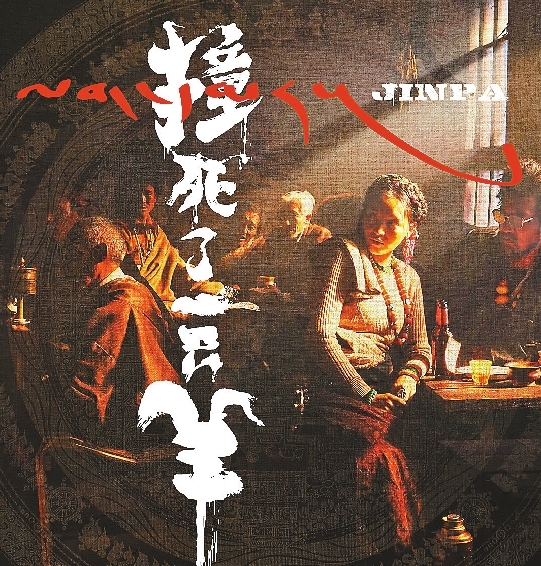 CHINESE Tibetan-language movie "Jinpa," which won the best screenplay in the Orizzonti (Horizons) program of the 75th Venice International Film Festival last year, starts screening nationwide Friday.
"Jinpa," a unique noir road movie, revolves around a truck driver and a hitchhiker whose destinies become intertwined when they share a ride together. The screenplay was written by its director Pema Tseden, who put two short stories together — one is "The Killer" by Tibetan writer Tsering Norbu, and the other is Pema Tseden's own short story "I Ran Over a Sheep." Years ago, the director put the two stories about revenge and redemption together and worked on the film project.
Movie director and short story writer Pema Tseden from Qinghai Province has always paid close attention to the modern lives of Tibetans. His another Tibetan-language movie "Tharlo" won the best adapted screenplay award at the Golden Horse Film Awards in Taiwan in 2015. He was praised by Hong Kong director Wong Kar-wai as "an important auteur of his generation."
"Through my past works, more people have become interested in Tibetan culture or new knowledge about modern Tibetans. This time, through 'Jinpa,' I hope the audience can understand more about the emotions and situations of individual Tibetans, rather than just knowing something about the ethnic group," said Pema Tseden in an earlier interview.
Executive-produced by Wong, the movie's tagline is "If I tell you my dream, you might forget it. But if I involve you, it becomes your dream too," which is a Tibetan proverb and hints that part of the movie might be a dream.
The film has been widely praised by critics. Jonathan Romney of Screendaily.com wrote: "Playing at a concise 87 minutes, 'Jinpa' nevertheless has the anecdotal feel of a short slightly stretched beyond its natural capacity, but it's an enjoyable, teasing and very sly-humored watch with a charismatic lead and arresting visuals."
A combination of color and black-and-white scenes, the 87-minute feature is screened in a 4:3 aspect ratio, squarer than the present-day silver screen. "The ratio really suits the atmosphere of the story, which we wanted to give an experimental and pioneering quality," explained Pema Tseden.
Since the arthouse movie is shown in the same period with U.S. blockbuster "Avengers: Endgame," Wong said: "Making movies needs passion and persistence. If you have courage to make a good movie, you will win more market recognition. Meanwhile, I recommend audience members to watch this movie and also call for local cinemas to leave a space for Chinese arthouse movies."(China Daily)