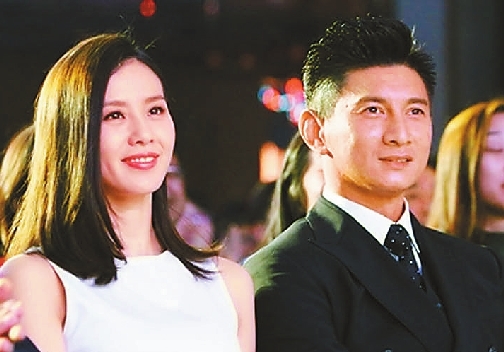 NICKY WU and wife Cecilia Liu has welcomed the arrival of their first child.
"Our new family member has arrived; both mom and the baby boy are doing well. Thank you all for your care," the 48-year-old singer-turned-actor announced on his Sina Weibo account yesterday morning. He also thanked his wife for bringing the baby into this world.
Liu, 32, forwarded Wu's post, adding that her son is "super cute."
The news became the top trending hashtag on Sina Weibo yesterday, as excited fans left numerous comments after the post.
"You need to take good care of yourself. ... I'm so happy for you," one fan commented.
The celebrity couple fell in love after filming TV series "Scarlet Heart" together and dated for four years, keeping their romance low-profile. They didn't go public with their relationship until shortly before their marriage in 2015, when they held a wedding ceremony in Bali, Indonesia.
Liu became pregnant last year, reportedly after receiving IVF treatments in Los Angeles, the United States. Wu's mother revealed that the couple was expecting a boy.
Earlier this year, the couple returned to Wu's hometown in Taiwan to await the arrival of their son.
(Debra Li)