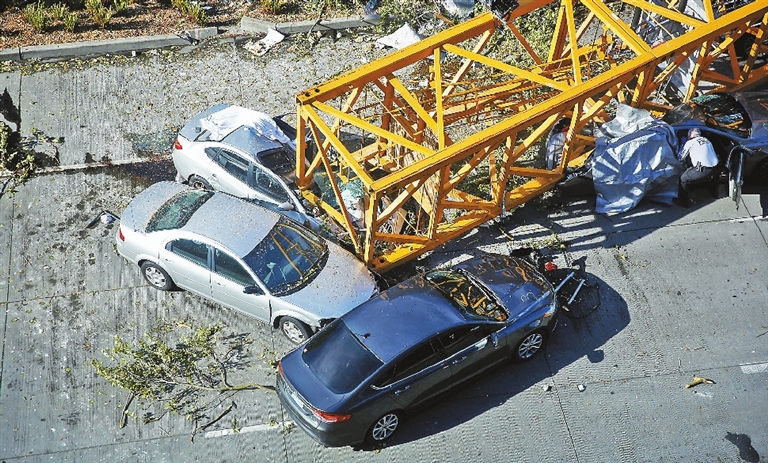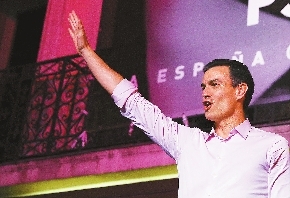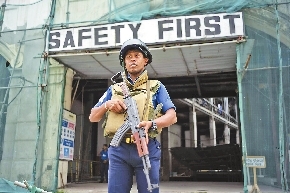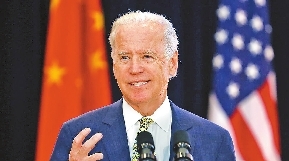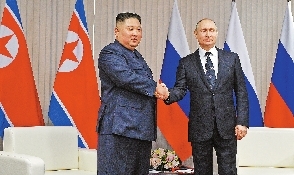 4 die after construction crane crushes cars in Seattle
A member of the Seattle police department inspects one of the cars crushed by part of a construction crane on Mercer Street, which killed four people and injured several others in Seattle, Washington, the United States, on Saturday. The crane pinned six cars underneath. Fire Chief Harold Scoggins said two of the dead were crane operators and the other two were people who had been in cars.SD-Agencies
Spain's Socialists on course to regain power
Spanish Prime Minister Pedro Sanchez looks set to regain power after his Socialists overcame a historic challenge by right-wing nationalists in elections on Sunday, a result he portrayed as a morale booster for the European Union.
The Socialists gained seats in one of Spain's most hotly contested elections in decades, which featured the rise of far-right party Vox whose ultra-nationalist campaign echoed political trends across Europe where traditional parties have ceded* to anti-immigration and eurosceptic* forces.
Sri Lanka bans face coverings after attacks
Sri Lanka has banned face coverings in public, following a spate of suicide attacks on Easter Sunday that killed and injured hundreds.
President Maithruipala Sisirsena said he was using an emergency law to impose the restriction from Monday. Any face garment which "hinders identification" will be banned to ensure national security, his office said.
Sri Lanka remains on high alert eight days after Islamist attacks that hit churches and hotels. Dozens of suspects have been arrested, but local officials warned that more militants remained at large.
Former VP Biden runs for White House
Former U.S. Vice President Joe Biden jumped into the race for the White House on Thursday, positioning* the veteran Democrat as a frontrunner* among the candidates seeking to challenge Donald Trump in 2020.
The party's 76-year-old senior statesman* is the most experienced and recognized Democrat in the race, a popular former vice president who has been dominating early polls following months — even years — of campaign planning.
Biden said he could not stand idly by as U.S. President Trump "fundamentally altered the character of this nation."
Putin, Kim call their meeting 'substantial'
Russian President Vladimir Putin and the top leader of the Democratic People's Republic of Korea (DPRK) Kim Jong Un had their first meeting at Russia's Far Eastern Federal University on Russky Island in Vladivostok on Thursday.
In his opening remarks, Putin expressed confidence that Kim's visit will help resolve the situation on the Korean Peninsula, adding that Moscow welcomes the DPRK's efforts to develop inter-Korean dialogue and to normalize its relations with the United States.
UK approves Huawei to help it with 5G network
British Prime Minister Theresa May has given the green light to Huawei, a Chinese telecom giant based in Shenzhen, to help build Britain's new 5G network, the Daily Telegraph reported on April 23.
The prime minister made the decision to allow Huawei limited access to help build parts of the network "despite warnings from the U.S. and some of her most senior ministers that it poses a risk to national security," the report said.(SD-Agencies)