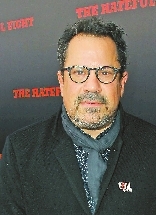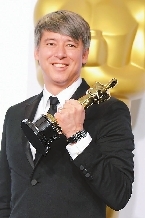 "I LEARNED a great amount and proudly shared my experiences," Richard Gladstein, a two-time Oscar-nominee, told Xinhua in Los Angeles on May 5 of his teaching Hollywood-style film production classes in China.
In April, in downtown Beijing, a select group of high-level Chinese film and television producers gathered to attend Gladstein's three-day, in-person class, in which the Hollywood producer shared with them tried and true methods he has used for decades to make his films appealing to global audiences.
"The class was cool!" Chen Baihui, an attendee, told Xinhua via phone. "This is the kind of top-quality class you'd get in Hollywood."
Gladstein's production credits include some of Quentin Tarantino's films such as "Reservoir Dogs," and the Academy-nominated "Cider House Rules," as well as the Hollywood blockbuster "The Bourne Identity."
Hollywood has been leading the pack in film production for about 100 years and developed valuable production techniques that have made Hollywood movies a competitive force to be reckoned with worldwide.
Many Chinese entertainment professionals feel that educating future generations of Chinese filmmakers in the Hollywood process will prove to be an effective way to advance their careers and the Chinese entertainment industry as a whole.
Gladstein's masterclass was the latest project by educational Chinese and U.S. partners, respectively Xin Pian Chang Xue Yuan (New Studios Academy) and Pierrepont Productions, which are committed to bringing A-list Hollywood talents to teach in China.
"The Chinese filmmaking community is growing by leaps and bounds and we want to provide a unique opportunity for them to learn from the best that Hollywood has to offer," said Julia Pierrepont III, Hollywood director, producer and chief executive of Pierrepont Productions.
In response to requests from the Chinese side, classes are designed to train creatives such as directors, cinematographers, editors, producers, sound designers, marketing specialists, and other key department heads.
Gladstein's masterclass included an in-depth analysis of his latest Tarantino film "The Hateful Eight," which took students all the way from the concept stage through the preparation, production, post-production, distribution and marketing stages.
The class also gave participants an opportunity to network with other Chinese film and TV executives and to pitch their own projects to financiers and production companies.
"It was a great opportunity for me to network and learn useful producing techniques," said Chen, a young producer at Blue White Red Pictures, one of the Chinese companies behind the blockbuster "Operation Red Sea."
"It was a rewarding experience for me and I hope for my new friends too," Gladstein said of his experience in China.
The cross-cultural masterclass prior to Gladstein's was given by Tom Cross, the Academy Award-winning editor of "La La Land." While he was teaching in-person in Beijing, his class was also recorded on digital video. "Tom Cross's masterclass was such a huge success," Shang Jin, marketing and content supervisor at New Studios Academy, said. "We decided to make it available for Chinese students online too."
"We expect Tom's online class to be very popular — and not just with editors," Shang said. "It's the kind of class that everyone can learn something from, no matter what you do in the entertainment industry."
"The more that Chinese filmmakers integrate effective Hollywood procedures as part of their own work flow and production processes, the more cost-effective and successful their projects can become," Pierrepont said.
Educational exchanges between the United States and China's film industries have been picking up steam in the recent two years. Walt Disney Studios is playing an active role in helping the Chinese filmmakers grow.
In August last year, the U.S. film studio brought 20 of China's leading animators, animation company executives, writers and government officials to the western U.S. state of California for a three-week training to learn from Disney's best practices.
In 2017, looking to foster better design and improve the digital visual effects industry in China, China's Perfect World Pictures signed an agreement with Hollywood's famed Gnomon School of Visual Arts Workshop Program to bring a robust online curriculum of masterclasses to China in Mandarin.
(Xinhua)