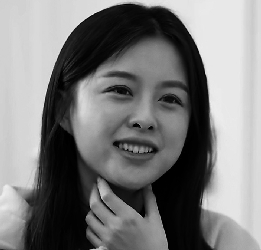 A COMPETITION featuring original Chinese sci-fi writing was launched at the Shenzhen Book City CBD store in Futian District on Saturday.
The contest is the first of its kind in China emphasizing originality and offering a special grant to encourage sci-fi creation.
Having been held for four consecutive years since 2015, it has received 3,186 entries from 2,985 participants across the country, given out more than 1 million yuan (US$146,591) in prize money and offered a grant of 450,000 yuan.
The contest has discovered more than 50 talented writers and become one of the most influential top-level events in China's science fiction circle.
Themed "Deep in the Future," this year's competition has set up nine awards, with total prize money exceeding 400,000 yuan. The awards include a literature award, an art award, the Jinkang Award established by famous sci-fi writer Wang Jinkang, a special award set up in collaboration with Utopiales, a sci-fi translation award and a children's sci-fi art award.
Additionally, a special grant of 100,000 yuan has been offered for outstanding science fiction novels that have yet to be finished in order to help the writers better complete their works.
Wang Nuonuo, a young sci-fi writer from Shenzhen, also brought her first book "Silent Earth" to meet the audience. Wang, a native of Shenzhen and graduate of Cambridge University, is a rising sci-fi author and the recipient of the Newcomer Award of the Galaxy Award, which is China's most honored science fiction award.
Guided by China Association for Science and Technology, the event is jointly hosted by the organizing committee office of Shenzhen Reading Month, Shenzhen Association for Science and Technology, Association for Science and Technology of Nanshan District, and Science & Fantasy Growth Foundation. (Zhang Yu)