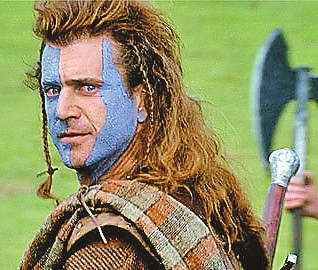 Ou Yuxin, Class 4, Senior 1, Shenzhen Xin'an Middle School
Instructed by Lian Caizhen, Tang Ying
"Braveheart," directed by Mel Gibson, is a great movie about a fictionalized William Wallace's remarkable life. I'd like to recommend this movie to anyone who has lost courage or faith.
I'm sure that people will enjoy watching it. It tells the story of a soldier's son fighting for freedom after he grew up, but the most important part of the film for me is the ending. On his deathbed, Wallace still insists on his conviction and shouts for freedom, which is very moving and inspiring.
Eventually, even though he dies, his troops win the battle and create a free society for their countrymen.
From my perspective, the movie has had a significant impact on my life.
It gives me the idea that everyone possesses the strength and power to fight against difficulties and overcome them as long as he or she can keep working hard and never give up.
Furthermore, it also gives me more guts and motivates me to have big goals for my studies in the next three years.