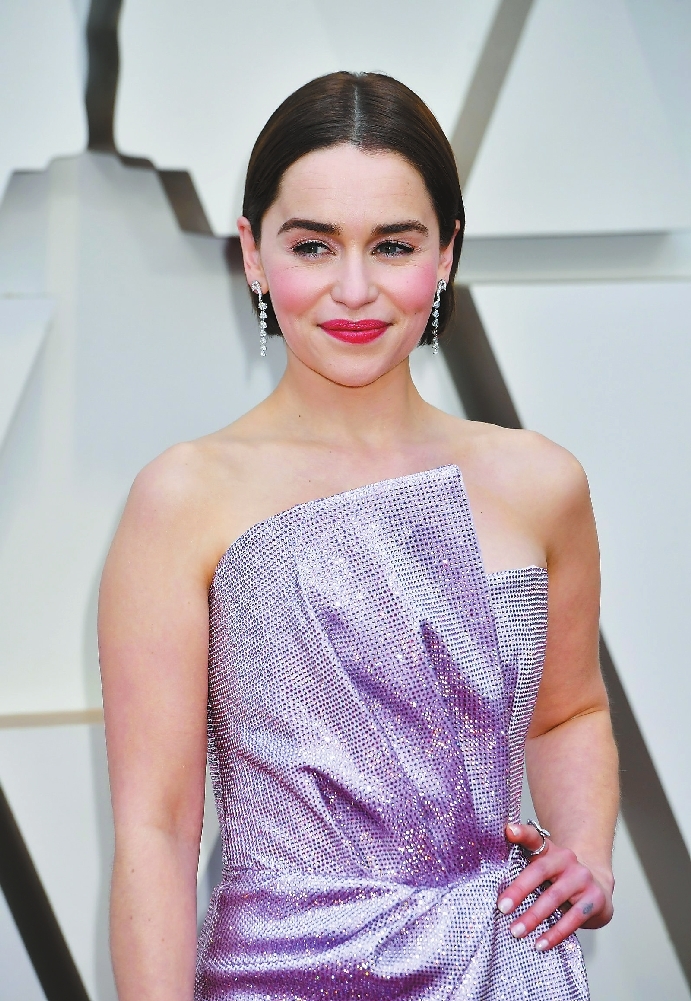 Thanks to her starring role in HBO's massive hit series "Game of Thrones," which had its final season ended this week, British actress Emilia Clarke has become one of the most recognizable faces in television, despite modest beginnings and a fast rise from a relative unknown to the face of one of the biggest television series of all time.
Here are a few of the untold truths about the 31-year-old actress' life and career.
She got into theater at a
young age
Clarke was seemingly born to be an actor, considering that her father worked in the theater community in London as a sound engineer. Her father was less than enthusiastic about her goals, taking her, unprepared, to a real audition in the West End specifically to dissuade her. Clarke once said that her father's only advice to her was to be aware of the pitfalls of her desired career, reminding her that actors rarely make any money.
She had several jobs before she
got her big break
Clarke's acting career got off to a quiet start after her graduation at the Drama Center London, with a few bit parts in commercials and appearances on British shows like "Doctors" and a "SyFy" original movie. Screen International named her as one of the "U.K. Stars of Tomorrow" in 2010.
When the call came from HBO, Clarke was working six jobs, including as a real estate agent during the summers while she studied at university. She had to call in sick to her catering job to attend the audition.
She once backpacked
through India
Like her character, Clarke became a world traveler at a young age in real life. At just 16, she embarked on a backpacking trip through northern India, continuing into Tibet. She made the journey to scatter the ashes of her Delhi-born grandmother. A few years later, she made a similar journey through Southeast Asia as well as South Africa.
She endured a huge tragedy
during filming
Despite her personal successes, 2016 was quite a difficult year for the young star. Clarke's father had suffered from cancer for years and succumbed to his illness in July of 2016. As he declined, she was filming a movie in Kentucky, and arrived at the airport in London only to learn that he had already passed away.
Since her father's death, she has soundly praised the nurses who cared for him, vowing to wholeheartedly support the medical community in England going forward. In 2018, she became an ambassador for London's Royal College of Nursing, joining in the school's ongoing campaign for financial support from the British government and the NHS.
She suffered a brain aneurysm during 'Thrones'
Clarke, who began filming "Thrones" at the age of 24, suffered a debilitating brain aneurysm during a session with her personal trainer. The actress told the story only recently in a very moving personal essay in The New Yorker.
Told that only a third of patients survive the specific type of bleed that she suffered, Clarke also learned after a minimally invasive form of brain surgery that she had a smaller aneurysm elsewhere in her brain that could also "pop."
Shaky, exhausted, and partially reliant on morphine, Clarke bravely went back to work and continued filming "Thrones" until 2013, when the second aneurysm burst, requiring a much more invasive surgery.
Clarke is now, per her essay, at "100 percent," and has started a charity called SameYou to help patients suffering from strokes and other brain injuries.
(SD-Agencies)