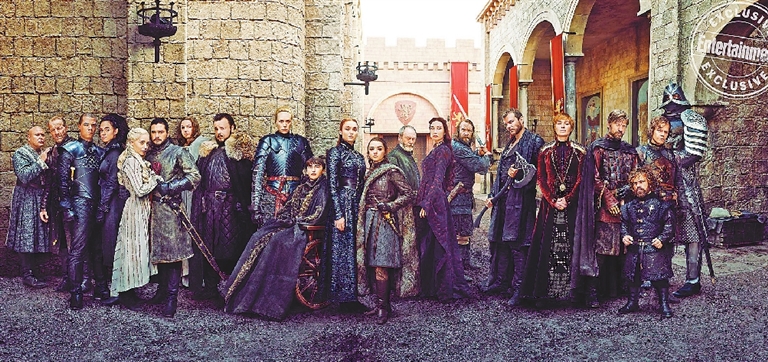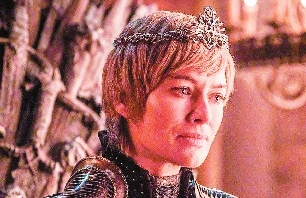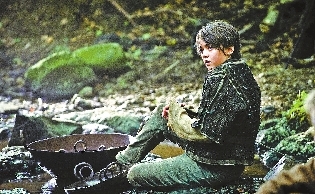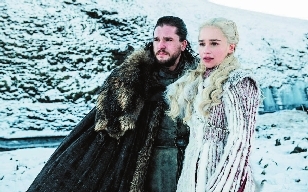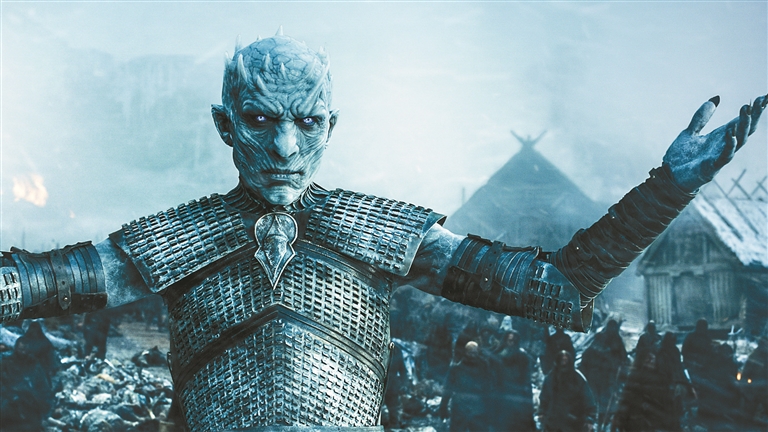 IN the wake of the finale of "Game of Thrones" on May 19, the narrative surrounding the night was the phrase "divisive." But how did the series-ending episode actually play with most viewers? Opinions were mixed, a new survey finds.
Some 26 percent of viewers who watched the episode replied that they liked the finale "a lot," while 37 percent liked it "some," 24 percent "didn't really like it" and 10 percent "didn't like it at all," according to a new Hollywood Reporter/Morning Consult poll.
The survey was comprised of 2,201 adults of different ages, genders and ethnicities, and whom exhibited varying degrees of fandom and TV viewing habits.
Fifty-eight percent of respondents felt "disappointed" with the finale, 49 percent replied they were "satisfied" and 42 percent felt "frustrated." About 20 percent replied that they were "bored" by the episode.
On a scale of "1 to 10," 15 percent of respondents thought the finale was a "10," or "very good." Nearly 47 percent of respondents said they were "satisfied" with the series as a whole and 36 percent reported feeling "sad" about the final season. Roughly 44 percent remain devoted followers and loved the series from start to finish.
May 19's 80-minute series finale of the medieval fantasy series proved as divisive as season eight itself, with the hard-fought Iron Throne burned to the ground and the saga ending in what some called an anti-climax.
USA Today's Kelly Lawler called the finale "a disaster ending that fans didn't deserve," adding that it was "hacky; it was cliched."
Britain's Radio Times was kinder, with blogger Huw Fullerton writing there were "some bits I liked, one or two I loved, an awful lot that leaves me scratching my head. But I will say, it ended better than I expected given the last two episodes."
According to review aggregator Rotten Tomatoes, the finale got 59 percent approval from television critics, compared with 92 percent for the season eight premiere April 14.
Television series creators David Benioff and D.B. Weiss were silent Monday. The executive producers had said they planned to go offline when the finale aired.
"We'll be in an undisclosed location, turning off our phones and opening various bottles," Weiss told Entertainment Weekly earlier this year.
Many fans were more upset about the series coming to an end after eight seasons. "I thought it would be more of a dramatic ending," healthcare worker Christine Lethune told Reuters at a viewing party in New York. "I'm mad, I'm mad that this is the last episode. I wish that there was more after this."
HBO last year ordered a prequel, co-written by author George R.R. Martin, that is set thousands of years before the events of "Game of Thrones." But Monday, many fans wanted a sequel based around Arya Stark (Maisie Williams), who is last seen aboard a ship to explore lands unknown.
In China, Tencent Video, which owns the online broadcast rights for the smash series in China, has delayed the broadcast of the finale.
Tencent Video was originally scheduled to air the episode at 9 a.m. Monday Beijing time. But an hour before the scheduled broadcast, one of Tencent Video's official accounts on Weibo, a Chinese social media site, announced that the airing would be postponed "due to media transfer issues."
Several viewers expressed anger online at Tencent Video, with many demanding refunds for their membership. Others were skeptical about the reason for the delay, with some suggesting that political tensions were to blame.
Tencent Holdings did not respond to a request for comment on the broadcast delay by its video platform.
In late 2014, Tencent signed a deal with HBO to broadcast some of the TV station's content exclusively in China. But it has removed scenes featuring sex and excessive gore in the TV drama, in line with China's push to clean up content seen as vulgar or not in line with its socialist values. Despite the cuts, the series has entered China's cultural zeitgeist much as it has elsewhere in the world.
The first episode of its final season racked up over 20 million online views in its first day in China, shows data from Maoyan, an online ticketing website.
In April, Premier Li Keqiang referenced the Emmy-winning medieval fantasy series at a diplomatic meeting in Dubrovnik, Croatia, where some of its scenes have been shot.
After eight years of chivalry, sex, death and dragons, final-season buzz has been intense, making the finale one of the most hotly anticipated events in TV history.
The season seven finale set an all-time U.S. record for premium cable TV with 16.5 million people watching live or streaming on the day of transmission and 15 million more tuning in later.
Airing in 170 countries, the show is also the most expensive ever, with a US$15 million per episode budget in its final run.
(SD-Agencies)