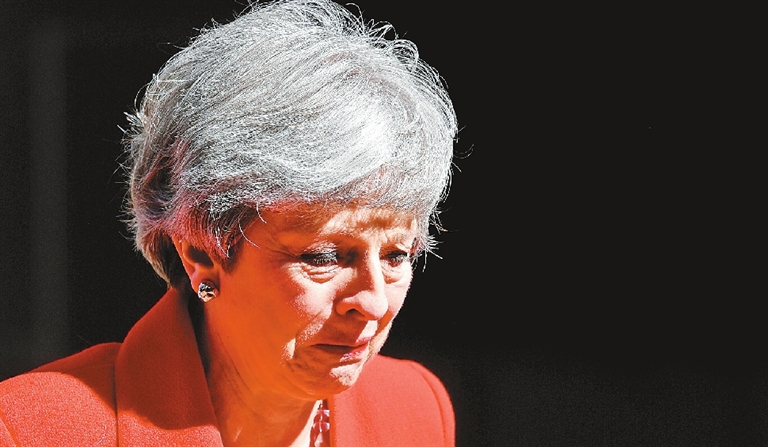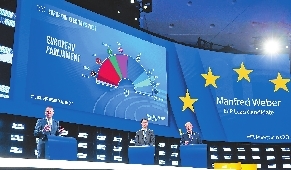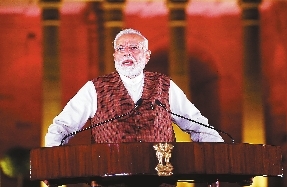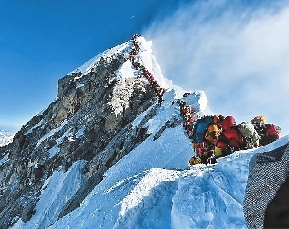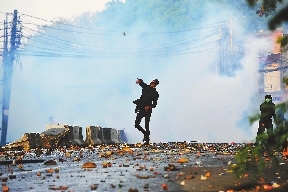 Britain set for new PM after May quits
British Prime Minister Theresa May reacts as she delivers a statement in London, Britain, on Friday. The search to find a new prime minister started in Britain on Friday just hours after May announced she was resigning. A tearful May announced she would resign June 7 as leader of the Conservative Party, and as prime minister who has been entasked* with Brexit from the very start. May's resignation had been anticipated, but was still a dramatic moment in British politics.SD-Agencies
Green wave sweeps EU elections
Green parties scored big in this European election, potentially winning 20 or more additional seats in the next European Parliament, according to provisional* results on Monday.
This comes on the back of massive climate change protests in recent weeks and months that continued even as voters headed to the polls during the weekend.
With almost all votes counted in all 28 member states, the Group of the Greens/European Free Alliance (EFA) looked set to have 69 seats in the new parliament, 19 more than before, according to official data.
Modi appointed PM-elect
Hindu nationalist Prime Minister Narendra Modi claimed victory on Thursday in India's general election and vowed an "inclusive*" future, with his party secured a landslide win to crush the Gandhi dynasty's comeback hopes.
Modi was appointed prime minister-elect on Saturday by Indian President Ram Nath Kovind, who also invited him to form a new government.
Main rival Rahul Gandhi — the great-grandson, grandson and son of three premiers — suffered a humiliating loss in the seat held by India's once-mighty political dynasty for generations.
Climbers die on crowded Qomolangma
The deaths of an Irish and a British climber on Mount Qomolangma, also known as Mount Everest, took the toll from a deadly week on the world's highest peak to 10, expedition* organizers said on Saturday.
British climber Robin Fisher, 44, reached the summit on Saturday morning but collapsed when he had got just 150 meters back down the slope.
"Our guides tried to help but he died soon after," Murari Sharma of Everest Parivar Expedition said.
Six killed in Indonesian protest
Six people were killed and more than 200 injured in Indonesia's capital amid angry protests against the results of the country's recent general election.
The General Elections Commission confirmed last week that incumbent President Joko Widodo — known as Jokowi — had won 55.5 percent of the vote, securing a second term as leader of the country.
Japan wants you to say its leader's name correctly
Japan has a polite request for the world: Stop saying our names wrong.
In Japanese, people are referred to by their family name first, followed by a given name, the same pattern as used by Chinese and Koreans.
For almost a century and a half, however, Japanese names have been written in English the opposite way round, with the given name first. This practice was adopted during the Meiji Era as a part of broader attempts at internationalization and has become standard.(SD-Agencies)