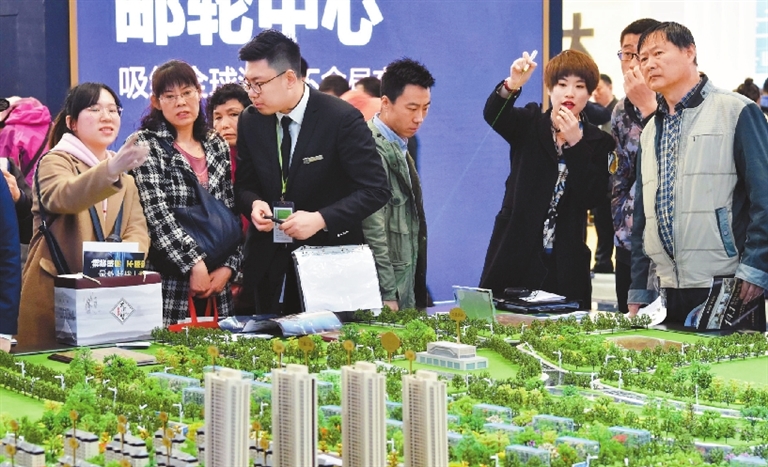 PROPERTY investment growth in China cooled in May and sales saw their biggest decline since October 2017, suggesting the housing market may not be able to cushion the effects of a slumping manufacturing sector and trade tensions.
Real estate investment, mainly focused on the residential sector but also including commercial and office space, is a major gauge of growth in the world's second-largest economy.
Property investment in May grew 9.5 percent from a year earlier, easing from a 12 percent gain in April and marking its slowest pace since December, according to media calculation based on National Bureau of Statistics (NBS) data.
It rose 11.2 percent year on year for the first five month, compared with a 10.2 percent increase in the same period last year and 11.9 percent in the January-April period.
Property sales by floor area — a key indicator of demand — dropped 5.5 percent in May from a year earlier, compared with a 1.3 percent rise in April. May's decline was the biggest since October 2017, when sales fell 6 percent, according to calculations.
For the first five months, sales fell 1.6 percent following a 0.3 percent decline in the January-April period.
Funds raised by China's property developers grew 7.6 percent year on year in the January-May period, lower than an 8.9 percent increase in the first four months, official data showed, suggesting their financing pressures may be rising again after looser credit conditions earlier this year helped alleviate some pains.
(SD-Agencies)