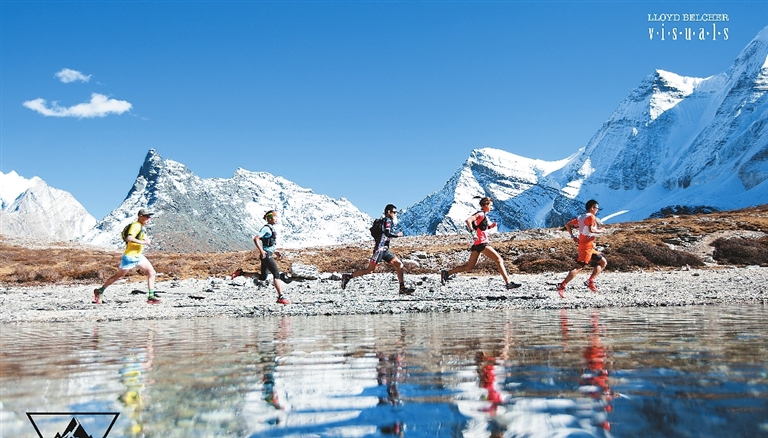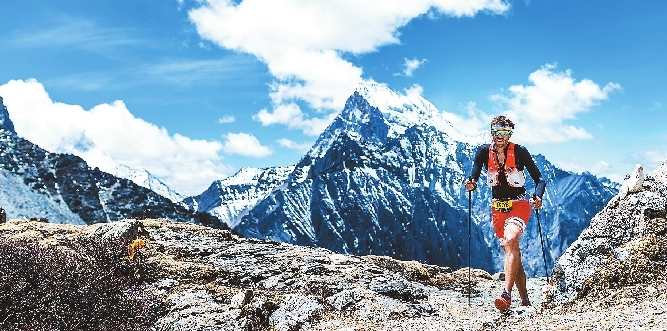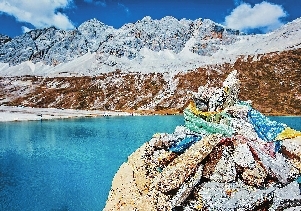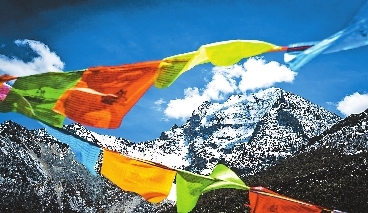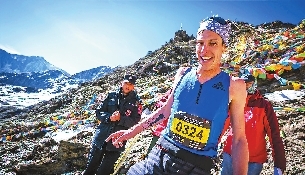 AN international cross-country running event in May has helped showcase Yading's magnificent plateaus and diverse folk customs.
More than 1,100 runners from 28 countries and regions trekked from afar to challenge themselves against the thrilling yet breathtaking alpine landscape in Sichuan Province's Yading during the May Day holiday.
They had to jog in the pristine wilderness at an elevation above 4,000 meters.
The cross-country running event was a joint effort between the local government and Chinese company Migu Run.
"The number of participants has continued to increase over the years," says Li Panpan, who works for the event organizers.
The annual running event attracted 200 global runners when it was first staged in Yading in 2016.
Yading sits in Daocheng County in Sichuan's Garze Tibetan Autonomous Prefecture.
The place is considered by many to be one of the few remaining pristine lands on Earth.
It was first brought to the attention of the Western world by Joseph Rock, an American explorer, who presented the stunning beauty of Yading in National Geographic magazine in 1931.
"The sports event has brought vitality and fun to (local) tourism," says Tan Chengze, deputy Party secretary of Daocheng County.
"Tourism has become a pillar industry in Daocheng, and Yading has played a leading and supporting role in it," he adds.
Tan believes the skyrunning event has also helped Yading become more open and inclusive.
Yading received more than 1 million tourist visits last year, up 32 percent compared with the previous year, the Yading scenic spot's administration reports. The number of tourist visits was 420,000 in 2016.
Tourism income hit 2 billion yuan (US$293.8 million) in 2018.
Yading's nature reserve is famous for its three mountain peaks that are blanketed by snow year-round and the lush alpine meadows flanking its blue rivers and lakes.
Colorful prayer flags and local ethnic Tibetans leading their mules add charm to the landscape.
The golden-roofed Chonggu Monastery is set against the backdrop of a snowy mountain peak and a pristine blue sky and is a popular site.
"The Yading tracks are very special, and I am deeply impressed by them and villages along the way," says U.S. runner Megan Kimmel.
It was the second time Kimmel visited Yading. Kimmel topped the women's 32-km race with a time of three hours, 52 minutes and 40 seconds.
The race was an upgrade from the 29-km run held in previous years and took runners from 2,800 meters above sea level to 4,700 meters.
Participants had to run through sprawling mountains and forests toward the mountain peak, as if reaching for the sky.
Chinese contestant Jiaer Renjia won the first prize in the men's category, with a time of three hours, 12 minutes and 21 seconds.
A 10-km hike, a 7-km vertical climb and a 53-km race were also held.
The event is part of Yading's efforts to attract more visitors.
The local authority has continued to upgrade tourism services and infrastructure to improve travelers' experiences.
Trees and flowers have been planted across mountains and on the roadsides. And efforts have also been made to tap into the local village culture. Also, toilet facilities have been improved.
So far, e-commerce, ticketing and monitoring systems are in place to better manage operations at the resort.
The goal is to make things easier for visitors and avoid environmental pollution, according to the Yading scenic spot administration.
Growing tourism has also brought benefits to the locals.
A total of 53.25 million yuan out of the ticket profits have been given to more than 9,000 local farmers since 2008. And jobs have been created to cater to the needs of the growing traveler army.
About one-third of the local population is directly involved in the tourism industry, according to the local government.
(China Daily)