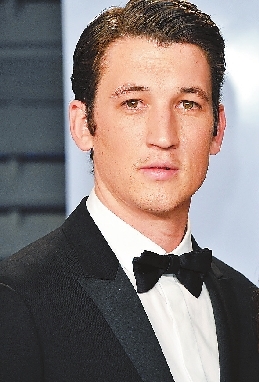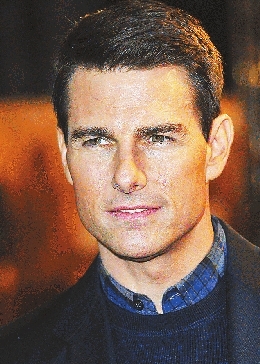 MILES TELLER is certainly feeling the need for speed, but he may also feel the need for a breather after working with Tom Cruise on "Top Gun: Maverick."
Teller says he's been working hard keeping up with Cruise's blistering pace and sure-to-be outrageous stunts for the sequel to Cruise's 1986 jetfighter blockbuster "Top Gun."
"I'm certainly trying, but it is difficult," Teller said to TheWrap as he nears the end of shooting. "Just the volume of it. I'm sure a lot of people can do it for a couple days or a week, but can you do it month after month after month? There's been nothing on this film that didn't take a lot of training to accomplish."
Teller plays Bradley Bradshaw in "Maverick," the son of Anthony Edwards's pilot Goose — who was killed in the original film. He stars opposite Glen Powell, Ed Harris, Jennifer Connelly and Val Kilmer, who is reprising his role as Iceman. While he couldn't reveal any specifics, Teller says he was in awe of Cruise's hands-on approach and how he's managed to remain this energetic for a nearly 40-year career.
"I got a masterclass in how to make a movie, and Cruise is always thinking of the audience," Teller said of his costar, who is 24 years his senior. "To work with someone who is so meticulous on every aspect, from the camera to the script to the character to the wardrobe to hair to makeup, literally every detail that guy is dialed in on, and anybody who works with him is fortunate."
"Top Gun: Maverick" is being directed by Cruise's "Oblivion" director Joseph Kosinski, and the film will fly into theaters June 26, 2020.
Teller also spoke with TheWrap on behalf of the AIDS documentary "5B" as well as his other project that is on the complete opposite end of the blockbuster spectrum, the Amazon series "Too Old to Die Young" from "Drive" director Nicolas Winding Refn.
"We didn't ride in any jets in 'Too Old to Die Young'," Teller joked. He called the dark, stylized, neo-noir series in which he plays an LA detective leading a double life as an assassin "counter-programming" to other shows, not to mention "Top Gun."
"I think this has a lot to say. It's visually stunning. The story, it's really an odyssey. Refn will tell you it's a 13-hour film, and I agree," Teller said. "I was just excited for the challenge of it, the opportunity of it, and the opportunity to work with Refn. I'm extremely proud of it, and I'm really excited for people to watch it, because you will have a reaction to it."
(SD-Agencies)