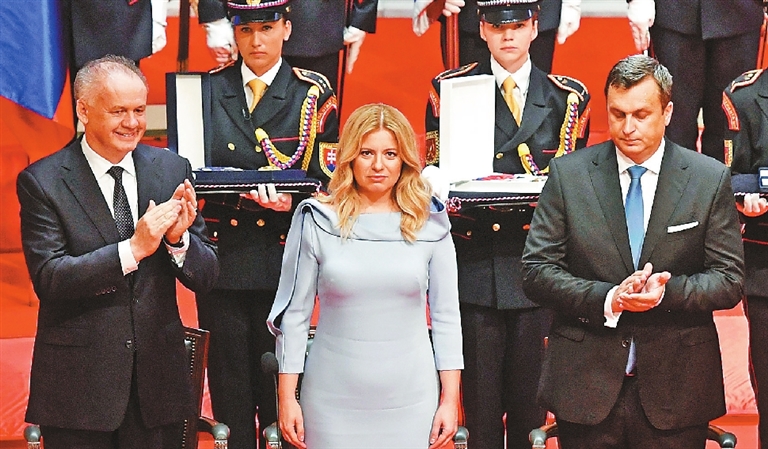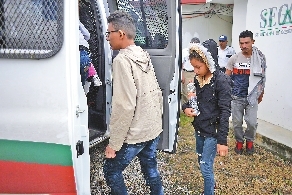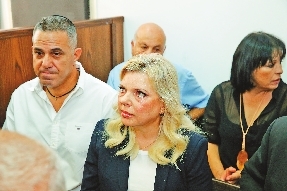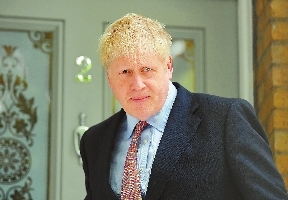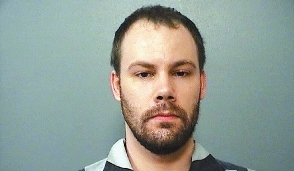 Slovakia swears in first woman president
Slovak environmental lawyer Zuzana Caputova in a sworn-in ceremony on Saturday as the EU member's first female president. The community activist, who ran on the slogan "Stand up to evil," was largely unknown before she launched her presidential bid in the eurozone member of 5.4 million people. The 45-year-old won the March ballot with 58 percent of the vote thanks in part to voter disillusionment* with the governing coalition a year after the murder of an investigative journalist plunged the country into crisis.SD-Agencies
Mexico detains 791 migrants
A total of 791 Central American migrants, including 368 children under the age of 8, have been detained in the Mexican state of Veracruz, officials said on Sunday.
The detentions of the migrants, who were being transported hidden in four trailers, were carried out at two points, the National Migration Institute said in a statement.
While the total age breakdown* of the migrants remains unclear, a source speaking on condition of anonymity* earlier Sunday told reporters 270 of the migrants are 6 or 7 years old, and 98 are aged under 5.
Israeli PM's wife sentenced for misusing state funds
A Jerusalem magistrate* court on Sunday sentenced Sara Netanyahu, the wife of Israel's Prime Minister Benjamin Netanyahu, to pay a fine of more than US$15,000 for misusing state funds.
The sentencing comes after she agreed to a plea bargain* that ended the years-long saga* of just one of the high-profile corruption cases involving the prime minister's family.
The court ruling settled allegations that Sara Netanyahu had misused some US$100,000 in state money on lavish meals.
Boris Johnson launches UK leadership bid
Boris Johnson has launched his campaign to replace Theresa May as Britain's next leader, as lawmakers moved to stop him and other hardliners from delivering a "no deal" Brexit.
The former foreign secretary is the favorite among 10 candidates to succeed May, who quit after failing to take Britain out of the European Union on schedule.
May has delayed Brexit twice — most recently to October 31 — as she tried and failed to get her divorce deal through parliament.
Christensen killed Zhang Yingying, his lawyer says
U.S. federal defender George Taseff representing Brendt Christensen admitted Christensen killed Zhang Yingying, on June 12, as U.S. prosecutors shared with jurors grisly details of how the victim was allegedly raped and brutally beaten before her death in a case closely watched by Chinese students across the United States and beyond.
"Brendt Christensen is responsible for the death of Yingying Zhang," Taseff said.
Massive blackout hits tens of millions in S. America
As lights turned back on across Argentina, Uruguay and Paraguay after a massive blackout that affected tens of millions people, authorities were still largely in the dark about what caused the collapse of the interconnected grid and were tallying the damage from the unforeseen disaster.
Argentine President Mauricio Macri on Monday promised a thorough investigation into what he called an "unprecedented" outage, one that raised questions about flaws in South America's grid.(SD-Agencies)