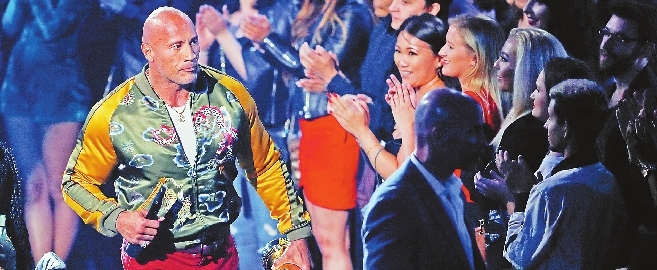 SUPERHERO blockbuster "Avengers: Endgame" was the top winner at the MTV Movie and TV Awards Monday in a show marked by messages of empowerment and self-esteem.
The Marvel movie, the second-biggest box office hit of all time, took wins for best movie, villain (Josh Brolin's Thanos) and hero (Robert Downey Jr.'s Iron Man.)
But U.S. Supreme Court Justice Ruth Bader Ginsburg, the diminutive, 86-year-old liberal judge, was voted best real-life hero, cementing her status as an unexpected pop culture icon, especially among women. She did not attend the MTV ceremony in the California beach city of Santa Monica in the United States.
The MTV Movie and TV Awards usually focus on crowd-pleasers and is an irreverent antidote to the more serious winter Hollywood awards season. Winners get popcorn-shaped trophies and are chosen by fans voting online.
But while medieval fantasy "Game of Thrones" was named best TV show Monday, other awards went to darker fare.
"Surviving R Kelly," in which seven women spoke on camera about what they said was years of sexual and emotional abuse by the "I Believe I Can Fly" singer, won best documentary.
Elisabeth Moss, star of "The Handmaid's Tale," took the award for best performance in a TV show, a category that was entirely made up of women. The bleak drama series portrays a near future in which women are stripped of all their rights, including working and reading.
Brie Larson's "Captain Marvel" triumphed in the best fight category, while MTV's popular best kiss award went to newcomers Noah Centineo and Lana Condor from the Asian-led teen movie "To All the Boys I've Loved Before." (SD-Agencies)