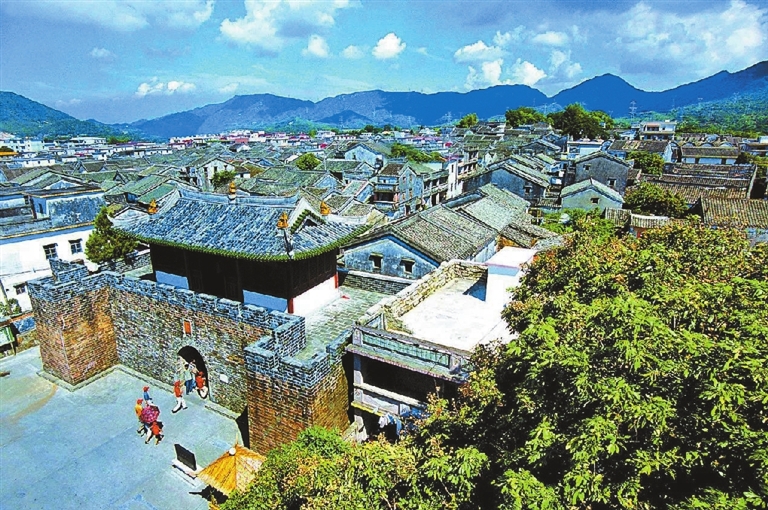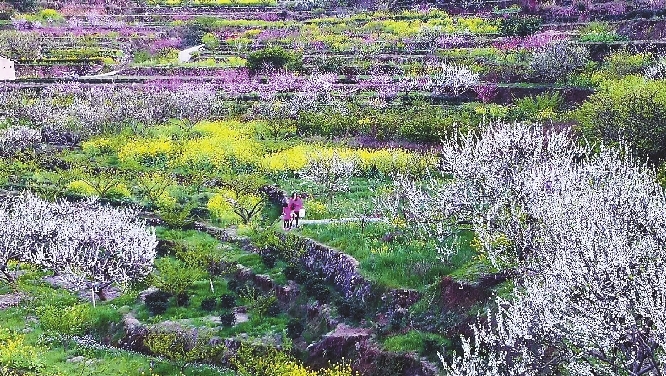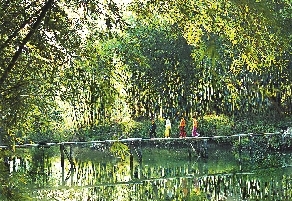 DURING the 15th China (Shenzhen) International Cultural Industries Fair held recently, a list of the most beautiful counties in China was released. Among the 219 counties on the list, seven of them are in Guangdong. So what are these seven counties and what enables them to garner such an honor? In this article we will examine these counties in Guangdong and their charm.
Dapeng New Area
Dapeng New Area was officially established on Dec. 30, 2011. It's an ecological area, a nest of culture and a renowned tourist destination.
Of Shenzhen's 56 beaches, 54 are located in Dapeng, of which Xichong Beach was rated as one of the eight most-beautiful coastlines in China. Dapeng Peninsula Geopark is also home to unique ancient volcanic geological relics, unique coastal landscapes, and rare flora and fauna resources.
The excellence rate of Dapeng's air quality is 97.5 percent, which is close to the standard for international first-class ecological cities. The near-shore sea water quality has met the national Class-A standard. Dapeng's ecological environment index has topped the province for three consecutive years, thus dubbing it the "green lung" and "back garden" of Shenzhen.
In addition, Dapeng New Area is home to many cultural relics. Cultural artifacts recovered from Xiantouling in 2006 consist of traces and relics from the Neolithic and Shang periods. The remains at Xiantouling, which date back 6,000 to 7,000 years, provide important data for archaeologists preparing a model of the stages of social development during this millennium in the Pearl River Delta. The findings also shed light on interpretative problems in Lingnan prehistoric culture, and archaeologists now posit the existence of the transitional Xiantouling culture named for this site.
Recommended tourist sites: Dapeng Fortress, Dongchong Beach, Xichong Beach, Qiniang Mountain, Jiaochangwei Beach
Lechang County
Lechang County, first settled in 598, is inside Shaoguan City. Located at the southern foothill of Nanling Mountain and neighboring Hunan Province, it is considered the north gate of Guangdong and features a mix of special landforms including Danxia landforms, karst landforms, lava caves, underground rivers and rich hot spring resources.
In its south, there are Gufo Karst Cave (Ancient Buddha Karst Cave), Longwang Pond (Dragon King Pond) and Xishiyan Temple, while in its north stands Jinji Mountain, one of the eight most-famous mountains in Guangdong; Jiulong Shiba Shoals which is the first river rafting tourist attraction in China; Zouma Mountain; Jinshan Hot Spring; Bishui Cave; Tonggu Rock and others. It was also once where Guangdong salt and merchandise from other places were processed.
Recommended tourist sites: Jiufeng Town, Gufo Karst Cave, Longwang Pond, Jinji Mountain, Wushan Rice Terrace
Guangning County
Guangning County was officially established during the Ming Dynasty (1368-1644) in the year 1559 inside Zhaoqing City in mid-west Guangdong. Located within the one-hour living circle of the Pearl River Delta, Guangning County is a mountainous county that is closest to the core area of the Pearl River Delta.
It's abundance of bamboo makes it a natural oxygen bar and has earned it a reputation as one of the top 10 bamboo towns in China where 1.08 million mu (720 square kilometers) of bamboo forests and 55 varieties of bamboo grow. Tourists from across the country come here to visit the national level bamboo forest park, Muge Town Tourist Ecological Industry Park, Baoding Mountain Scenic Spot, Hengshan Luoguo Ancient Street and other attractions.
Recommended tourist sites: Guangning Bamboo Sea Tourist Area, Baoding Mountain Scenic Spot, Zhou Qijian Former Residence, Luoke Mountain Scenic Spot
(Chen Xiaochun)