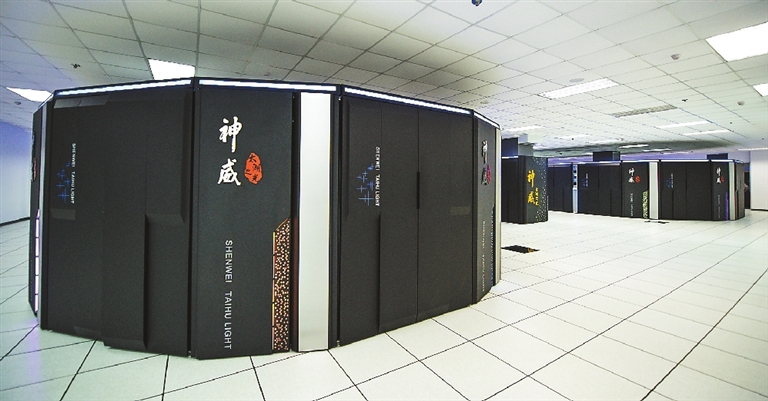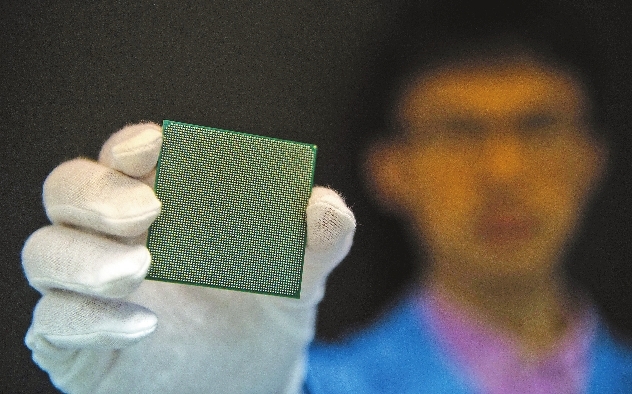 IN an increasingly fierce uphill race of exascale computing worldwide, more Chinese supercomputers are making the world's Top500 list as seen in its latest edition published at this year's ISC High Performance (ISC) event in Frankfurt, Germany.
The annual ISC High Performance is Europe's most important conference and networking event for the high-performance computing community. Its 34th edition ran from June 17 to 20 this year and has attracted more than 3,500 professionals from around the world. Chinese companies Huawei, Lenovo, Inspur and Sugon are among the about 160 exhibitors.
Dominance and competition
The Top500 list is one of the most authoritative rankings worldwide in the field of supercomputing. The list began in 1993, and is released every six months to keep a current record of the world's top supercomputers. This is the fourth consecutive list where China has had the most supercomputers, dating back to November of 2017.
China continues to dominate the list in terms of the number of systems. It has 219 systems included in the latest semi-annual ranking followed by the United States with 116 and Japan with 29.
Coming next are France, Britain and Germany, respectively.
The top-five segment is split between China and the United States. China's Shenwei TaihuLight (Sunway TaihuLight) and Tianhe-2A (Milky Way-2A) hold the third and fourth positions respectively with a High Performance Linpack (HPL) test result of 93.0 petaflops and 61.4 petaflops, coming after the U.S.-built Summit and Sierra respectively with a record 148.6 petaflops and 94.6 petaflops.
A petaflop is equal to one-quadrillion (one followed by 15 zeros) floating-point operations per second. On the Top500 list this year are all petaflop systems for the first time in the ranking's 26-year history.
In overall HPL capacity, the United States maintains its lead with 38.4 percent of the aggregate list performance. China ranks second with 29.9 percent.
The latest ranking in supercomputing also finds major Chinese supercomputer vendors have improved their shares from six months ago. Lenovo claims the greatest number of systems with 173, followed by Inspur with 71, and Sugon with 63.
Regarding supercomputing, which is deemed by some as "infrastructure" of strategic significance to scientific research and high-tech development, operation speed is important, while application also matters a lot.
This year, besides the topic of the development of exascale computing, ISC High Performance also laid an emphasis on applying supercomputing in commercial and daily life activities, in addition to being part of scientific research.
Erich Strohmaier of the U.S. Lawrence Berkeley National Laboratory, co-author of the Top500 list, said he was impressed by the tremendous progress made by the Chinese supercomputing community over the past few years.
Their concerted efforts "put China on the international stage as a primary producer and consumer of supercomputing systems," he said.
"It's only a question of time" before they sell supercomputing systems on the overseas market, like Lenovo is doing, said Strohmaier.
Innovation and cooperation
At the supercomputing conference and exhibition in Frankfurt, innovations by Chinese supercomputing vendors attracted a lot of attention.
Inspur spotlighted its latest cutting-edge hardware design for HPC and artificial intelligence (AI) as well as efficient management software suites and optimized frameworks, which it said have already been put into use in China and introduced to European academic institutions and industries.
The Chinese telecom giant Huawei brought to this year's ISC three computing platforms and innovative HPC solutions based on five in-house chips, which it said are HPC solutions of "best-in-class performance and efficiency" for customers.
Sugon showcased its new generation of Silicon Cube high-performance computer (HPC) for the first time in Europe, gathering a large crowd.
"In recent years, more and more foreign professionals have come to take a look at Chinese systems on conferences like this," said Ji Qing, chief scientist of Sugon's HPC products division.
The new Sugon product boasts a liquid cooling approach to save energy by up to 40 percent, as well as a structure to support various kinds of applications, Ji said.
Calling for collaboration when visiting Sugon's booth, Alexey Shmelev, COO of Russian supercomputer company RSC Group, said, "We can be really very useful to each other because we have complementing technologies. This can help us to create new designs and new products which will be interesting and competitive all over the world."
Experts at the ISC conference agreed international cooperation will be key to a brighter prospect for supercomputing development, and that Chinese researchers and companies are already engaged in such projects.
Noting that supercomputing is an integrated application of hardware, software, storage and connection technologies, Chinese expert Lu Yutong, program chair of this year's ISC, said, "To build the fastest system, it requires each part to be the most advanced. That means more exchanges between peers (are needed) to foster a prosperous global supercomputing community."
Huawei said, "Huawei has always valued international technology and application collaboration in the supercomputing field, and has maintained long-term cooperation with professional organizations such as Linaro, OpenHPC, and Open Edge and HPC Initiative (OEHI), also research institutions in astronomy, manufacturing, life science, oil and gas, weather and ocean, etc."
(Xinhua)