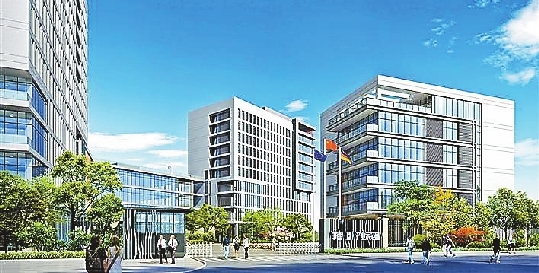 BAO'AN District inked three cooperative deals with German companies and institutions during an official visit of a government delegation led by Shenzhen Party chief Wang Weizhong last week.
On June 19 in Munich, Yao Ren, Bao'an District Party chief, witnessed the signing of deals on projects related to medical technology transfer, aircraft manufacturing and maintenance, and vocational education.
The three deals, focused on introducing high-end intelligent manufacturing technologies and talents, were among nine cooperative projects inked between Shenzhen institutions and German companies.
One of the deals was signed by Bao'an-based Shenzhen Chinabridge Medical Technology Co. Ltd. and German Chinabridge Medical Management Group on the establishment of a Sino-German Medical Technology Transfer Center in Bao'an District.
The medical technology transfer center to be built will bring the most advanced medical equipment, medication and projects to Bao'an.
Bao'an District also achieved cooperative deals with Shenzhen Lufthansa Technology Co. Ltd., a subsidiary of Germany's Lufthansa Technik. The two sides agreed to bring in more international resources for clients in China and the Asian-Pacific region.
An array of cooperative deals focusing on vocational education development were also inked by the Shenzhen Institute of Information Technology, Bao'an District Government, Ulm TFU Technology Incubator and the Steinbeis Foundation on Wednesday in Munich.
As one of the key projects agreed to by Shenzhen and Germany in economic trade and technology cooperation, the project will bring governments, universities, industries and companies from both countries together for better vocational education development in the Guangdong-Hong Kong-Macao Greater Bay Area.
According to the project, a base of vocational education and economic development will be built at the Shenzhen Institute of Information Technology. Two German partners will collaborate with the institute as well as Bao'an government to explore and develop a set of vocational education systems with Chinese characteristics.
The base will serve as a hub with multiple functions including talent cultivation, technology transfer and industry upgrading to assist the Greater Bay Area's development. (Cindy Zhang)